I've been really doing terrific at Weight Watchers - slow and steady, for sure, but losing. I'm down 32.8 pounds since we started in September, making very good progress towards my goal of losing 52 pounds this year. I had a lousy doctor appointment in late February - the doctor herself was lousy, not the appointment per se. Just one of those hmm-you're-fat-so-you-obviously-must-X-Y-Z types that presumes a lot and doesn't stop to listen for a few minutes while you explain yourself. I don't proport to know more than a medical doctor, but I also know that I've been in this body for 31 years and I know a thing or two about how it works, and I don't need my appointment notes to say "try eating fruits and vegetables." I cried and cried and cried - but I didn't let it defeat me. My test results vindicated me, in a sense: no issues with cholesterol, no diabetes (not even pre-diabetes!), no high blood pressure, no nothing. It also felt really, really, really good to get awarded my 25-pounds-down charm at Weight Watchers a few days later.
It's not the 150 pounds in one year that I experienced when I first started the blog, but it feels good to have a much more complex life and still manage to work my way back to my healthiest self. I'm not racing to a goal or setting date-specific deadlines, but I sure am looking forward to my next WW charm: the 50-pounds-down one.
Every milestone is as exciting and unbelievable as it was the first time I lost it, and I am so glad to have Noah and Daniel and their love and support. Noah tells me all the time how proud he is of me, how happy he is that I'm working hard to be healthy, and "Mama, you're beautiful" - which means so much coming from him because it's genuine, sincere, and more than just physical. Daniel is also incredibly kind and supportive, of course, but it's just so sweet coming from my Noah.
(Who is about to be 5 years old and I am in complete disbelief of how fast that happened.)
My ex-husband came to visit a few weeks ago, at a time convenient for no one, but I was still grateful for a few days to rest and enjoy some relative quiet. Daniel was out of town too, so I decided to be bold and have an adventure. I met up with Marisol, a friend I've known for ages now (first through blogging! We did Bay to Breakers together in 2012), and we did one of those paint nights, followed by dinner and great conversation. It was perfect self-care - not just the creativity and the delicious meal, but the company. It's so wonderful to spend time with someone who just
gets it
, you know?
It's why I started this blog, to tell the truth. All my friends wanted to lose weight, but it was the usual 5, 10, 20 college pounds. I had significantly more than that to lose, and I wanted to share my experience and hopefully find some other folks on similar journeys with advice, empathy, and suggestions to share. It's always worth it, but it's rarely easy - so it's nice to have shoulders to cry on and folks to cheer with.
The next day, I went on a solo hike at the John Muir National Historic Site in Martinez, CA. It was perfect - cool but sunny, a nice breeze, and the views ...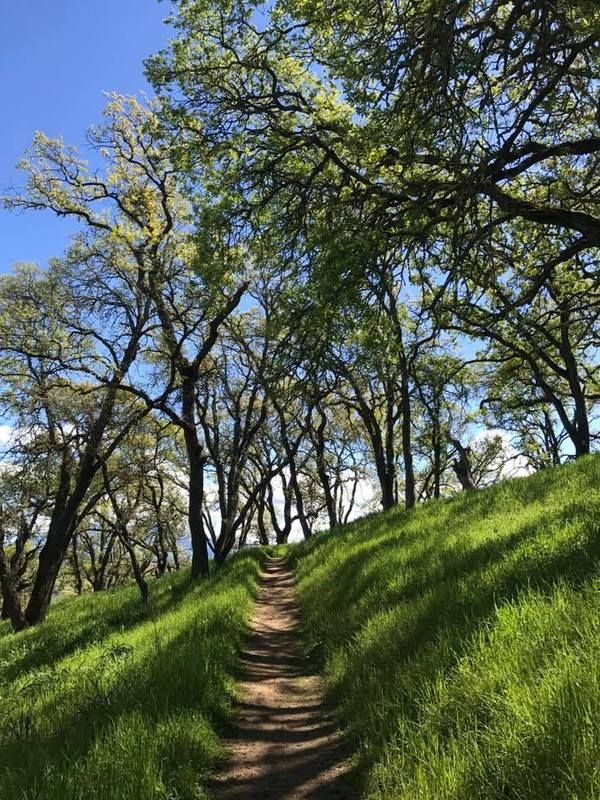 Oh my goodness, completely life-giving. Rejuvenating. Restorative. Just perfect. It was absolutely heavenly.
I know it isn't like this everywhere, but we're having some truly gorgeous weather here in central California. A bit of rain this weekend, but overall quite sunny and warm - warmer, even, than South Carolina had been. It does such good for our spirits, and the positivity ripples through every area of our lives.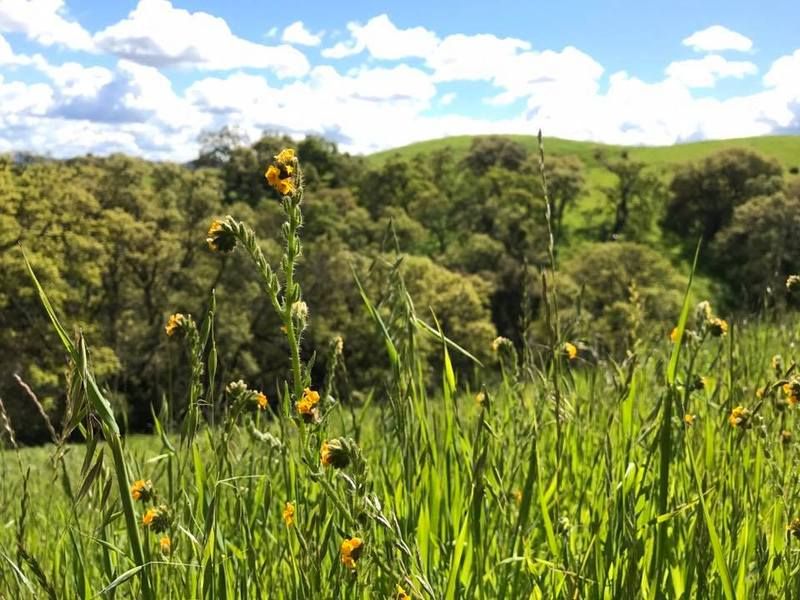 I've been very surprised lately that there are so many wildflowers in our part of the state. Driving down the highway, there are huge waves of yellow, orange, and purple all through the grassy fields. It's simple but warm and gorgeous. I wonder if there weren't as many wildflowers last time, or if I just hadn't noticed them. This time of year the last time around, I was deeply depressed and just tunnel-vision-focused on getting out of California. This time, I'm taking the time to look around and notice just how lovely it all really is. I say it a lot, but it's true: this place isn't for everyone, but it's perfect for us. We're blooming here, completely. Noah's doing well at school, I'm loving my job, we're in such a good place in every aspect of our lives.