I am mostly ready for the end of the semester. A couple of final exams, a little stack of grading, but nothing overwhelming. I am very grateful for the foresight I had to be incredibly organized, more so than ever before, because I knew I would want/need it this semester.
I can't tell you how incredible it feels to have lost weight this semester. It hasn't been easy, and it certainly hasn't been a smooth path from Point A to Point B.
But it's progress, and I think it's the first semester since I moved down here that I haven't gained. I'd start off well, but then get caught up with midterms and get overwhelmed, make bad food choices, fall completely off track, and regain considerably - 10-20 lbs a semester times five previous semesters, it added up very quickly. But this semester, I'm down 25 so far, with one more week to go. I am so, so proud of myself for being able to claim this victory!
I'm trying to stay off the scale until May 15, so I don't get overwhelmed with numbers and focus instead on making good progress to see 299 by that date. I'll weigh myself on the 1st of the month (how I've been measuring overall progress - looking at just the 1st of the month, I've consistently lost all year. Not a ton, but there has been at least a little progress from each month to the next), but other than that, I'm avoiding the scale and putting my energy into making choices consistent with my goals.
Last week was a good challenge for that: I was on a hiring committee for an assistant professor position in my department, and we had candidates visiting the campus. We had to take them out to dinner - so I had two dinners at restaurants. I checked out the menus beforehand and got plain chicken sandwiches at both - a crazy big NSV, since there were so many delicious off-plan things I would usually get (hello, lobster nachos!). I drank only water, and I left both meals feeling very confident and proud that I'd made choices that get me closer to the healthy life I want for myself.
I'm also thinking about what happens next week, once I turn in my grades. I am scheduled to teach a summer class that I'm fairly certain will be canceled due to low enrollment, so even though I'll have plenty of work to do to get ready for fall classes, I'll also have a lot of free time to make weight loss a full-time priority while Noah is at daycare.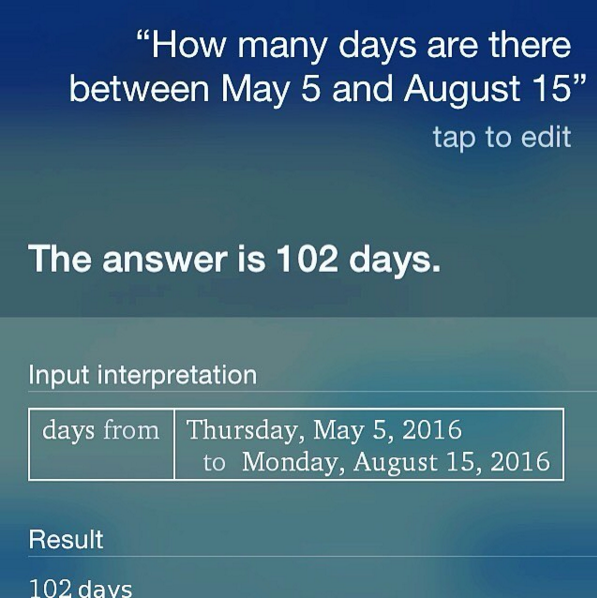 It sounds like a lot, but it always goes by quickly. And at the end of the break, I want to feel like I feel now - accomplished, proud of making progress.
I don't want to set a particular weight goal - I just want progress. That said, I
do
want to set some goals for activity, for food, for water, for sleep ... goals like the ones that have been helping me make progress so far. I'm mulling over what the specifics will be, but I'll have a plan by Sunday, when I make my calendar for May.
What about you?
What NSVs have you had lately? What are your summer goals?