I can't (and also can) believe it is May already.
My semester has ended as far as teaching goes - just grading, exam proctoring, then final grading, and I'm free for at least a few weeks. My summer classes will likely get canceled, which I have decided I would be okay with - as much as I could use some extra money, it would also be nice to have some time this summer to just breathe and try and get my life back a little, fully recover and recuperate before classes start for the fall.
My son is going to be two years old on Wednesday. TWO. How did he become a kid so fast? It feels like yesterday he was my squishy little nugget...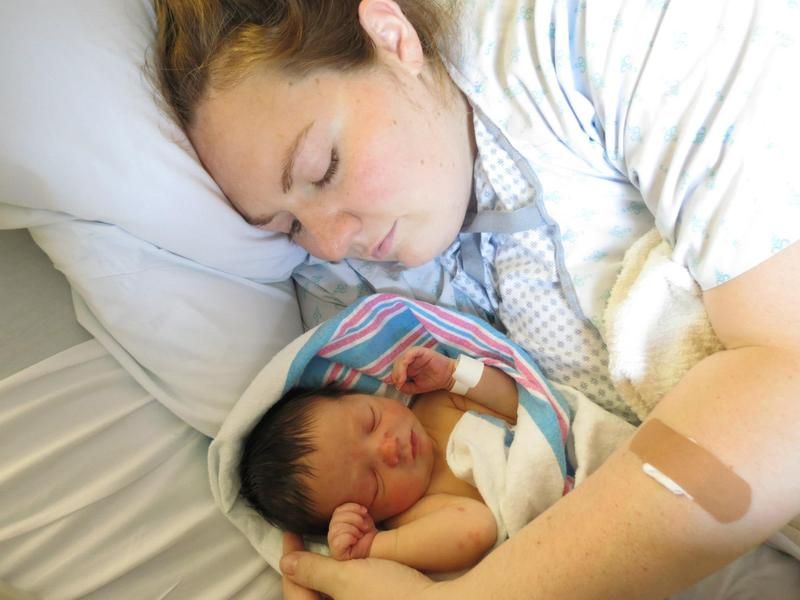 ... and today he's this active, hilarious, curious, creative, smart little person.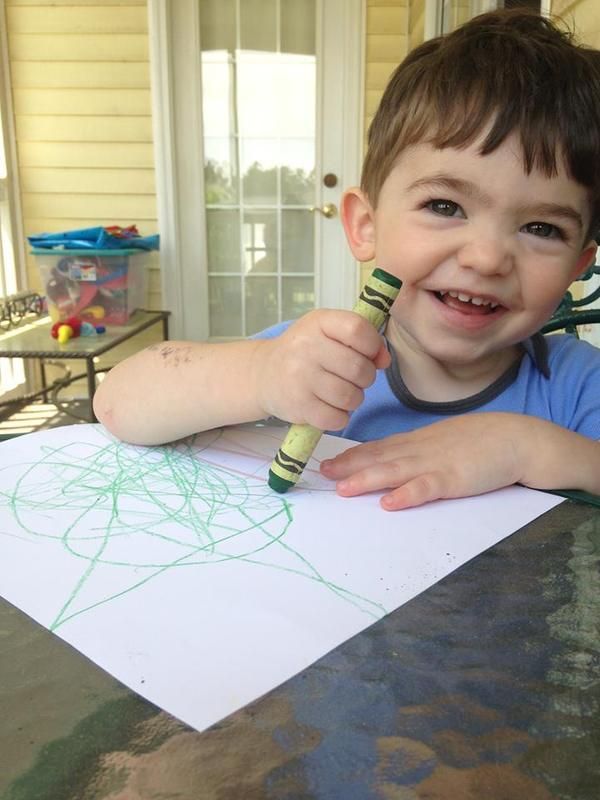 Every mom I know says "yup, that's how his whole life will feel to you." I miss the little squish, but I am loving where he is right now. He's really so much fun, and I am excited to see how we both grow and develop over the next year.
And - my husband. He's leaving - exactly two weeks from today. I have so many thoughts about it all, and they change from day to day. Sometimes I am nervous and scared, sometimes I am angry, sometimes I am frustrated and stressed, sometimes I am sad. I'm never happy about it, just neutral at best, even though when I step back and look at the bigger picture, I know it's the right choice. It's just a difficult situation, and I'm sure I'll be exploring it more as I embark on this next huge chapter of my journey.
I've been in a difficult place mentally the last few weeks. Completely bipolar, really - extreme highs and lows like I haven't experienced in years. I told Matthew I wanted to separate and dropped a ton of weight in one week - then we started arguing about every stupid little thing, and the weight crept right back on. Right now, I'm where I was on January 1, and I'm trying not to beat myself up about that. I'm about 20 pounds heavier than I was when I delivered Noah two years ago, and I'm trying not to beat myself up about that, either. I was healthy for a while, I was stronger than my addiction. But for the last year or so, I have relapsed. I wouldn't be mad at a friend who relapsed - I'd be supportive and do everything I could to try and help him/her. So I need to show myself the same kindness and mercy.
One bright light in the darkness that I've felt surrounded by for the last few weeks has been going to church, and this past Sunday, I had a very spiritual experience that I will write about soon. I've always tried to keep religion and politics off of this blog - it can be very polarizing and alienating, and that's not my goal here. This blog is my life and my journey to health. I'm not here to preach, just share my experiences. But the experience I had directly relates to my weight loss, and so I'm going to expand upon that in the next few days.
May is going to be ... insane, really. Just completely huge for me. I'm trying to put goals in place so that I don't use my stresses and frustrations as an excuse to fall apart and fall back into my addiction.
Track my food on MyFitnessPal - no ifs, ands, or buts.
Drink at least 64 oz. of water a day. (I always say 96 and then feel like a failure if some days, I can't finish a third Nalgene.)
Work out at least 4x a week, at least 30 minutes each.
Blog at least 2x a week, plus a weekly weigh-in. No more hiding.
Make a binge jar so that I have alternative activities for when I am tempted to binge.
Nothing that isn't do-able, just need to put in the effort and stay focused - be determined, even when I am not motivated, as they say.
What about you?
What are your goals for May?