I can't believe the spring break I had looked forward to so much is already come and gone! I'm back at work today, feeling mentally rested and ready for the next last weeks of the semester.
We had such a gorgeous week here in South Carolina. The weather was supposed to be terrible but it ended up being almost perfect, sunny almost every day, and even the little rain we had wasn't horrible.
We did a ton of walking: a few mornings on the track at the University, an afternoon at a sculpture garden, a morning at a huge park with a few 1K paths. By the end of the week, we'd earned our half marathon medals, and it felt great.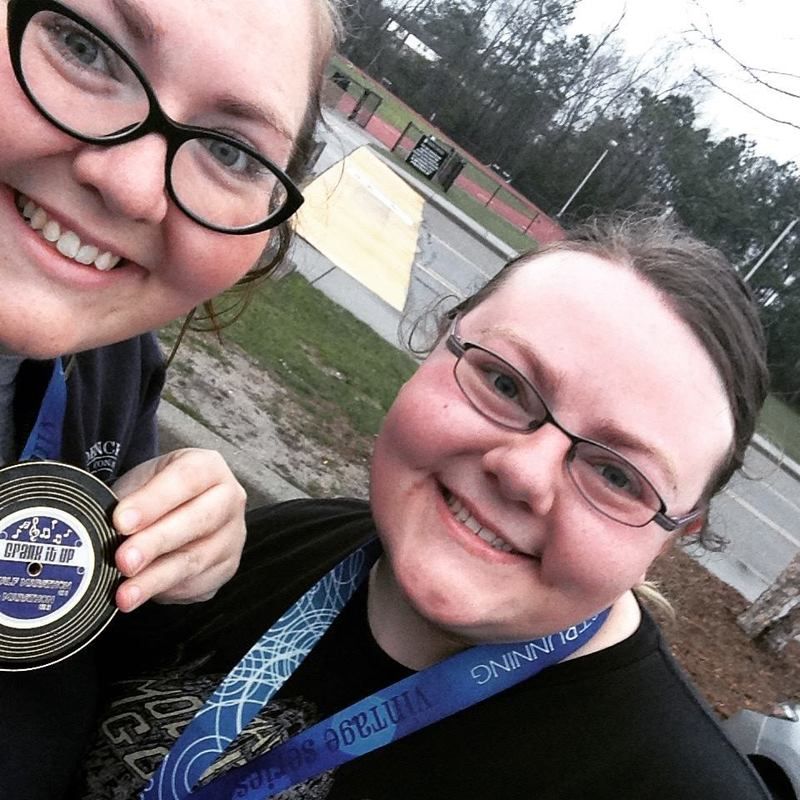 Follow me on Instagram for workouts, meal ideas, motivational quotes, etc.!
@asmallloss
It was really just a perfect week. I got to talk to my sister a lot about our lives and what we hope to achieve for ourselves, what progress we want to make to live healthier and happier lives. I talked a lot about my marriage, and what I want to happen, and what needs to happen. She gave me the best advice back in December:
You do what you have to, and then you do what you need to.
It's so perfect, and I'm in the process of figuring out how to accomplish both.
This week, my goal is to eat clean and get back in the gym. With all the walking we did, I maintained my weight over the week, which I am pretty pleased with. We went out to eat a few times, and I made mostly good choices. Our only workouts were walking, so this week, I'm ready to get back into the gym (I'm setting a goal of 5 times). I also want to be better about staying hydrated - I really have trouble with that when I am not at my desk or in a classroom!
What about you?
What are your goals for the week? How do you make sure you stay hydrated on days when you're not following your normal routine?