Today was such a blah day. I went to work, taught, then hung out in my office until my second class of the day. I am usually super productive during my office hours, but today I just had no motivation to do anything. I went on Pinterest and looked for new recipes for next week, that's about the most productive thing I did all day.
After work, I noticed Noah had a rash on his face. Yesterday, Matt brought him to the doctor's because of a different rash, and we got a prescription cream. Today, though, it looked like it was spreading, and by the afternoon, it was all over him. Very scary stuff. I called the pediatrician's office and got a last minute appointment for today, and we went straight from work. Luckily, it isn't anything to be concerned about - just a reaction to the little bit of cold and fever he's had the past few days ... very normal for babies, he said. I'm glad we went and got it checked out anyway, just in case.
After we finished up, we went to this fancy grocery store near the pediatrician's office - it's called The Fresh Market, and it's basically the closest thing we have to Whole Foods or Trader Joe's. It's definitely out of our price range (their produce is insanely expensive) but some things are good there. We got some raw cashews to roast with spices, unsulphured apricots (way more expensive than at Trader Joe's, but since we only use a few here and there in recipes, it isn't too bad), and some other odds and ends. I looked in their fish department for ideas - a friend of ours is a fisherman, and he is bringing us some trout and walleye that he caught, so I'm on the lookout for recipes that Matt will eat and that aren't deep fried.
We looked in the spice aisle as well, and this brand of mixes stood out to us.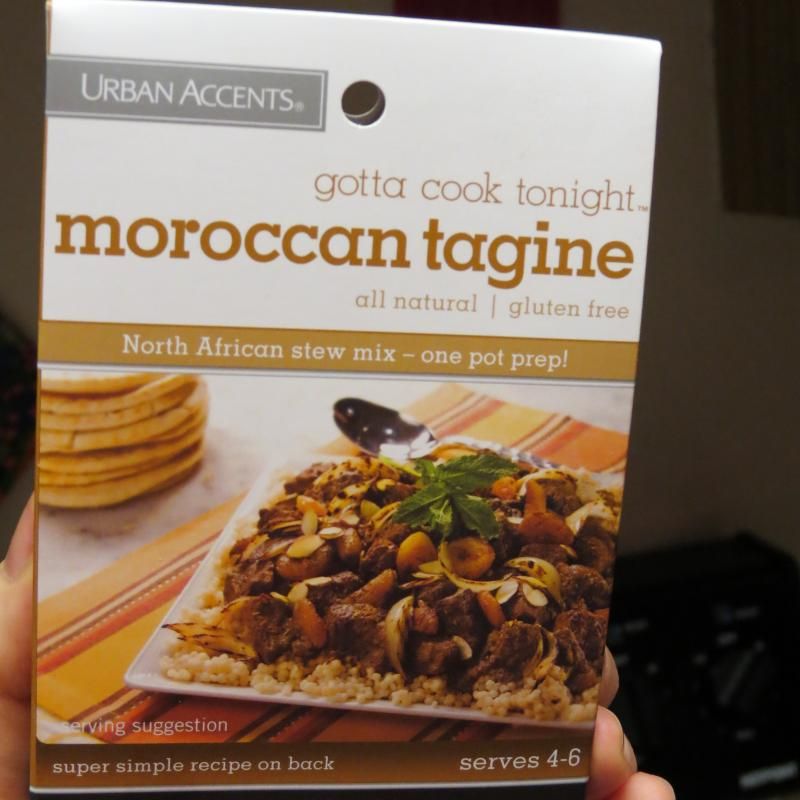 We love Moroccan food, so we checked out the ingredients...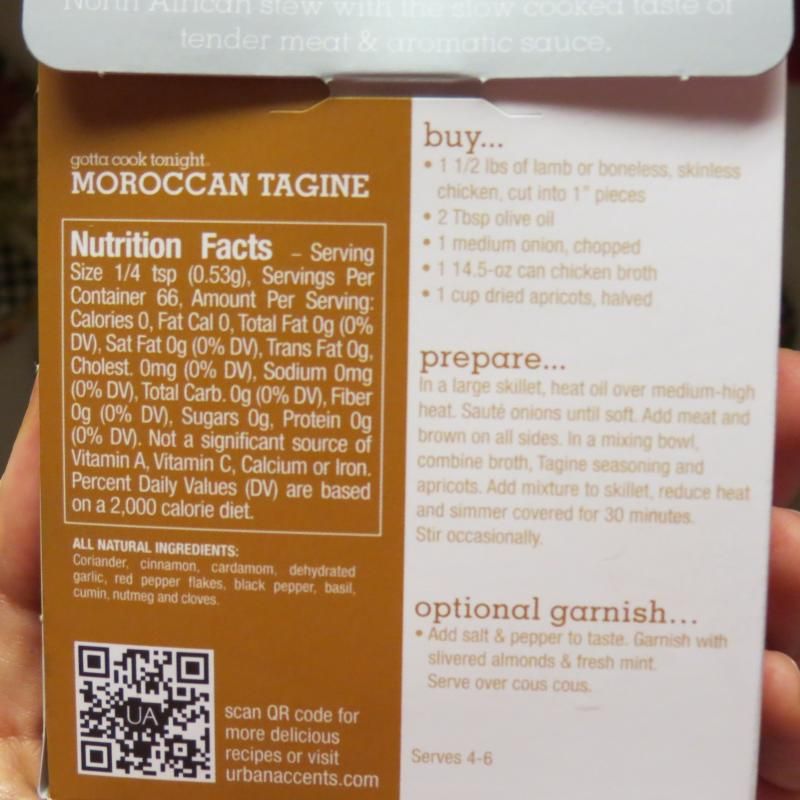 ... compliant! So we got it, and I used it for dinner tonight. I used half the apricots it called for, skipped the chicken broth (just used water), and opted to use chicken since I had already thawed some for dinner anyway. It came out pretty well.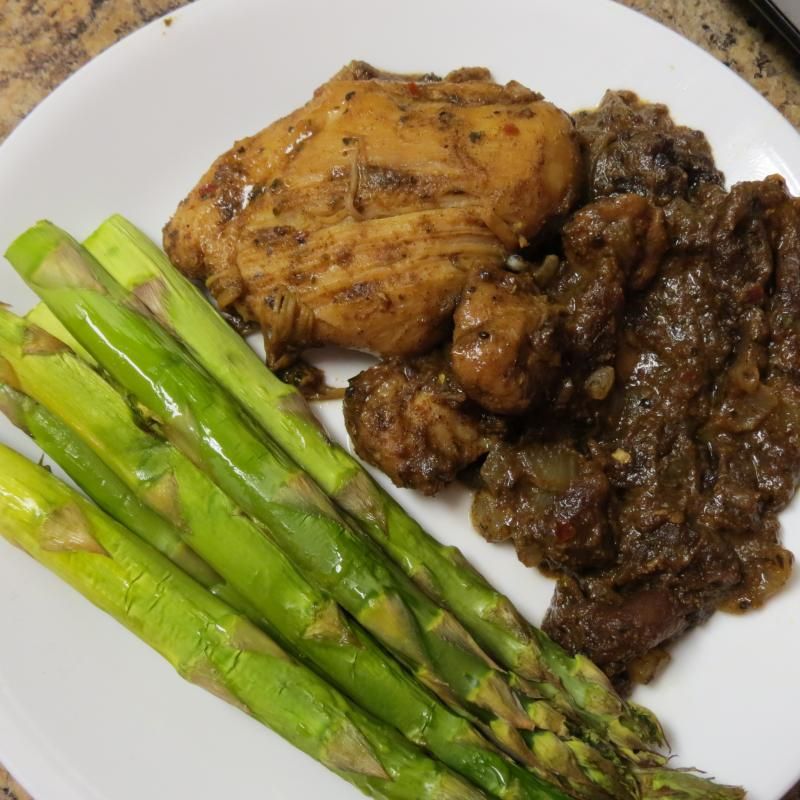 It was surprisingly spicy, though. Delicious, but spicy, thanks to a few kinds of pepper in the spice mixture. I liked how the onions really soaked up the spicy and sweet flavor.
Tomorrow is going to be a long day for me. I have to be in the office for a meeting five hours before I teach, then I have to stay for a meeting an hour after my last class finishes. If that lasts 90 minutes, it'll be a nearly ten hour day. I don't mind it too much, though - I gave exams this week, so I can use that extra quiet time in my office to do the grading, and then I won't have to bring it home over the weekend.
What about you?
What are your weekend plans? I'm definitely going to be looking through all the recipes I've saved for some new ideas for next week's menu. I'm in a bit of a slump these days, still going strong but feeling wishy-washy about some unrelated stuff, and it's making me want to give up and eat off-plan foods. I need to find some creative new recipes to inspire me to keep going!