Today, in lieu of pictures, I suppose I have a story to tell. It's about my shoes. Long time readers may recall a somewhat similar
story about my iPod
, from when I was just a few months into my weight loss journey. Again, an example of history not quite repeating itself, but rhyming.
I'm here to admit that I've been wearing the same sneakers for several years now. I bought them in January 2012, a present to myself after finishing my first half marathon. My first pair of running shoes had lasted me for hundreds of miles, but now, I was ready for something new.
I took them out for their first run and delighted in how different the extra support felt. It was a little thing, a simple thing, and yet it renewed my passion for running entirely. I ran races in California and Chicago while wearing them. I ran across the Golden Gate Bridge with them on my feet. I registered for the Chicago Marathon and then laced them up and hit the pavement for the first of hundreds of upcoming miles.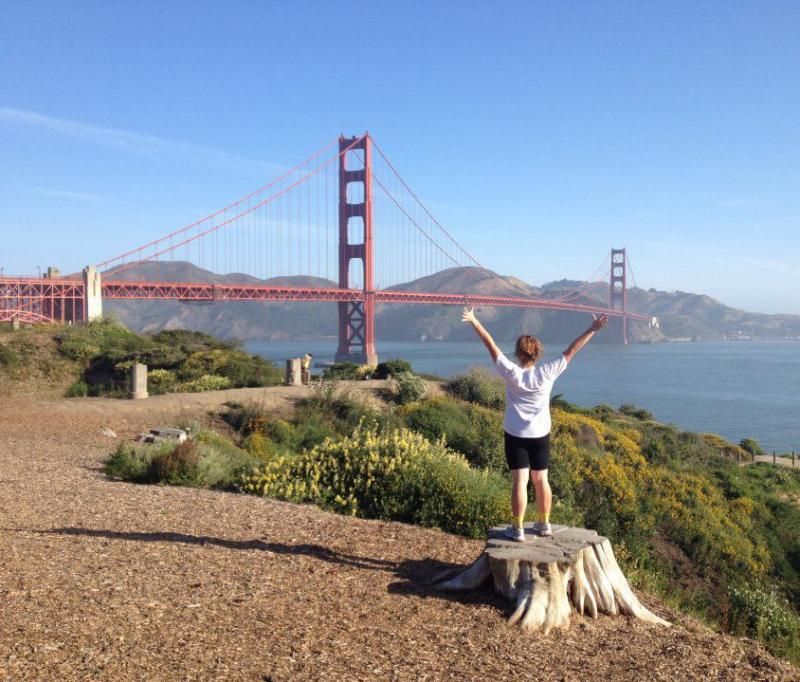 And then I moved. And then my promised job fell through. And then came the positive pregnancy test.
I kept running, until I was about 12 weeks pregnant. It was too much. I rarely felt queasy, but running definitely was a trigger. I slowed down incredibly, and still, nausea. Finally, one day while running with Matt, I urged him to keep going while I hurried over to get sick into a trash can in a local park.
That was September 2012. That was the last time I ran.
I had moved back to Chicago for a number of reasons, mainly dealing with relationships in both locations. I justified the move with the job - even if things didn't work out, I'd land on my feet. When that fell apart, I spent nearly five months unemployed. My savings started to dry up. And my regular sneakers needed replacing.
It made sense at the time. I need sneakers - here is a pair I don't wear anymore. At first, they were interim shoes, but then I got hired working retail and found myself at a loss for free time, and earning a fraction of what I had made in California. So, the running shoes took over.
Anyone who has ever owned a pair of running shoes might recognize the first problems with this. The shape is different. They support a little differently, understandably since running stresses the body differently than walking or other simple tasks. And - they're full of holes. The material is exceptionally breathable, to accommodate the anticipated sweating during a run.
Perfect for running. Not quite so perfect for winter in Chicago.
And as I wore them more, the holes on top expanded and the material grew looser. Finally, there were two good sized holes, right on top.
And I kept wearing them.
And I had my baby. And I got a good job again. And we moved almost one thousand miles away.
And I kept wearing them.
A week or so ago, I sat down with myself and honestly thought about it. I have absolutely no excuse for this. A new pair of sneakers isn't prohibitively expensive. It means a few cutbacks here and there, but we'll survive.
A week or so ago, these arrived on our doorstep.
The new model of the older shoe, free of holes and treads not yet worn down by pounding out hundreds of miles of emotions.
I wore them today for the first time. On the treadmill, as I completed Week 1, Day 1 of the Couch to 5K training program. A little over three years ago, I finished C25K for the first time. It doesn't make this attempt any less valid, or any less important. Whether it's a step forward, to the side, backward, or if I just stand still for a while - every step I take in these shoes, like every step on my journey, is relevant and crucial and valuable.