We're midway through our month of salads and I'm feeling pretty good. Other than our wedding night (and Kol Nidre when we went to the shul straight after work and got home pretty late - had a handful of peanuts and a Chobani and passed out for the night), I've had a salad every single day for either lunch or dinner. Some have, of course, been better than others, but all in all, I've enjoyed them, and and I'm liking how I feel - lighter, less bloated. It's a good feeling.
A few of my salads:
First, a not-so-great one, though delicious in theory. This was a premade salad kit: cherry, almond, blue cheese, and spinach. Super disappointing for how many calories were in it!
I made something similar myself, and after using my own lighter vinaigrette, reduced sugar Craisins, and no nuts, I was able to have a much bulkier salad for the same number of calories. And with chicken!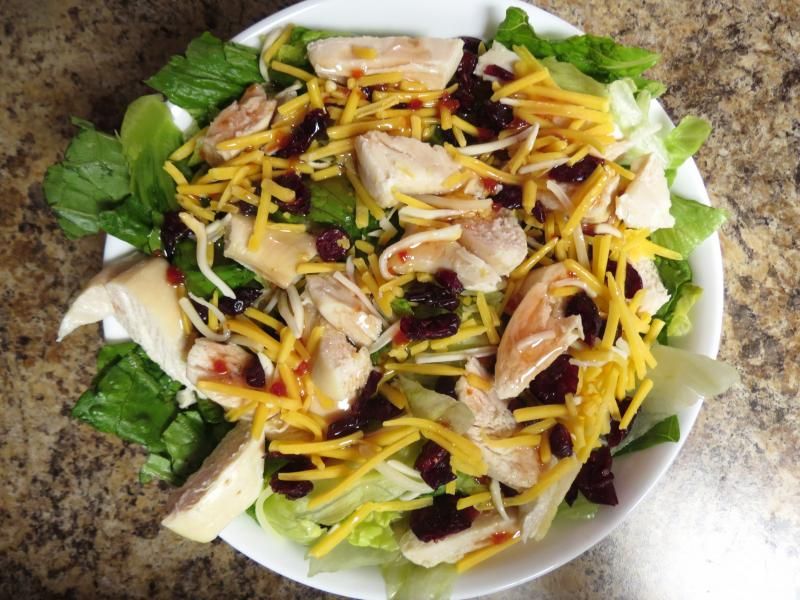 Some salads have been pretty simple, but there's nothing wrong with that! Sometimes simple is good. This one is a good once-in-a-while salad: romaine with imitation crab meat. I like it but it's high in sodium so I don't buy it often.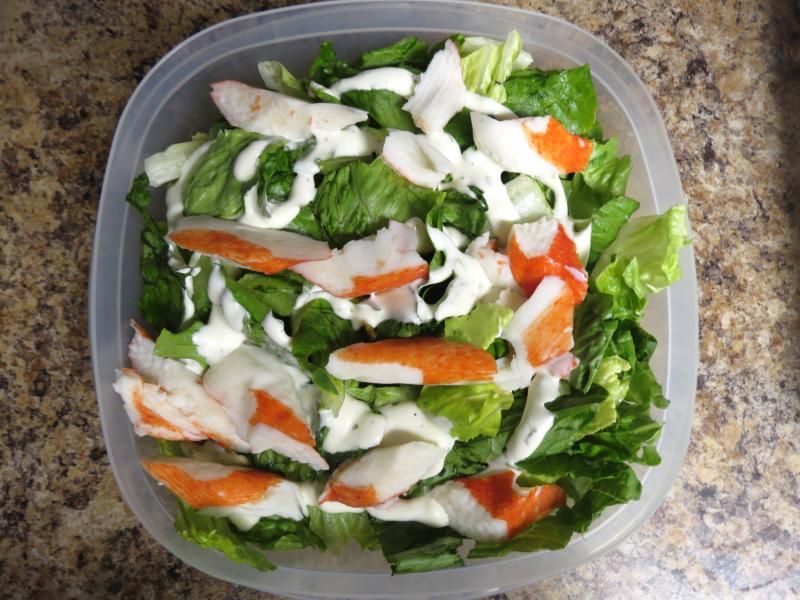 This was a quick and easy lunchtime staple when I was living in California: mixed greens with a Lean Cuisine dumped over the top. No need for dressing or anything else, the sauce makes it saucy enough! This is a Weight Watchers one, pasta with ricotta and spinach. Looks gross, but tastes pretty good!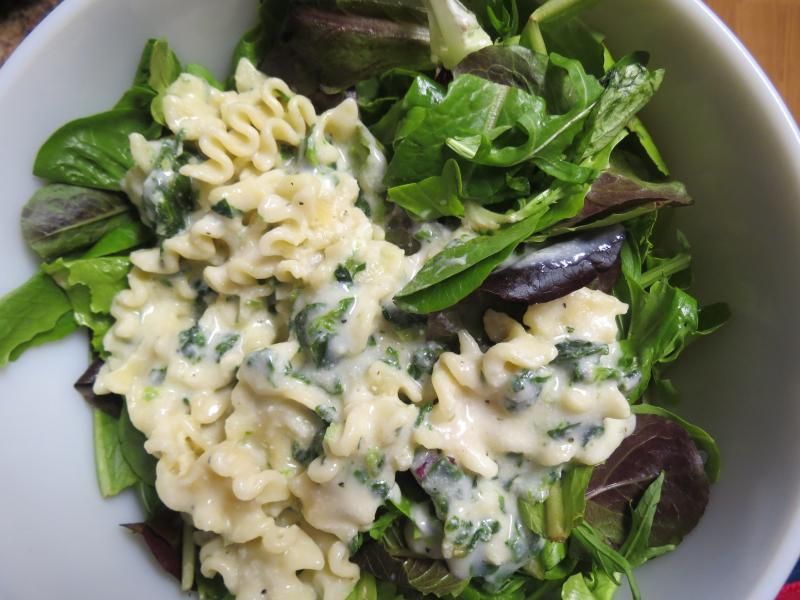 A giant fast food billboard inspired this one: a healthier take on a Big Mac. Ground turkey, shredded cheese, light thousand island dressing, and sliced cucumber (instead of pickles for less sodium and more crunch!).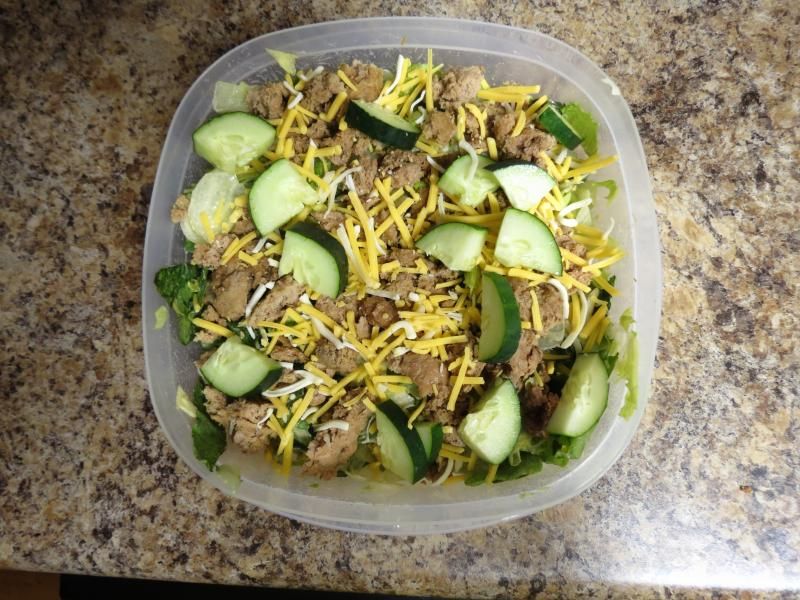 Not gonna lie, I've had three or four salads that look like this. It's simple but delicious: just whatever greens (usually spinach or romaine) topped with a few over easy eggs. The eggs are hot and drippy, you don't need much dressing. I do mine on the side and dip the fork for this one - mixed ranch with buffalo wing sauce to give it a kick. In a few salads, I've chopped up a cold baked potato and added that. With the eggs, it's a great combination. In this particular one, though, I forewent the potato for avocado - I was craving it! So good with eggs.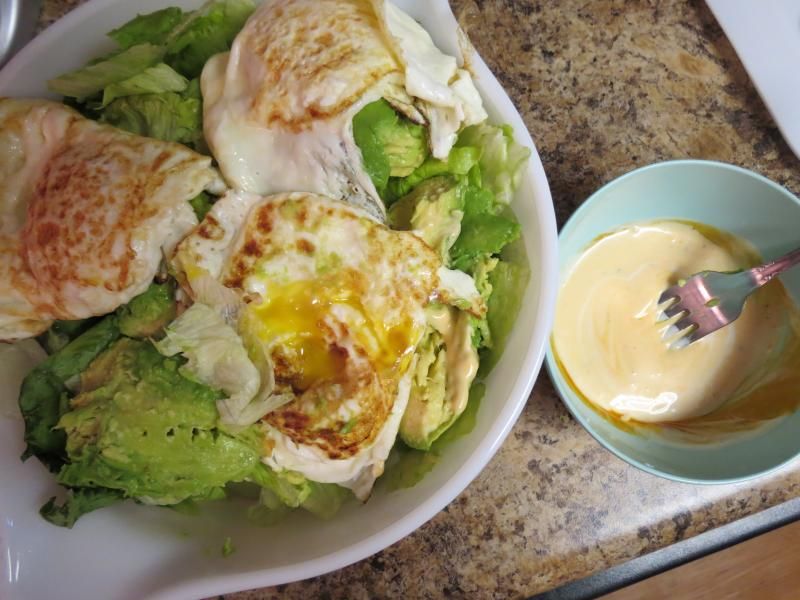 We still have a few more weeks to go, so I'm looking for ideas. Most of my salads tend to be simple, as I'm sure you can tell - tonight's, which I forgot to take a picture of, was romaine topped with a piece of honey chipotle salmon.
What about you?
Any ideas? What are your go-to salad toppings?