My greatest love, strongest supporter, and loudest cheerleader has always been my kid brother, Dan. He's the epitome of childhood innocence and purity, loving regardless of what my body looked like. He loved falling asleep with his head on my "squishy pillow belly," and he loved cheering at the finish line of my first 5K. He's been going through a depressed rough patch of his own lately, and I can identify with some of it - especially a big move in the past year and strange hard-to-understand body changes.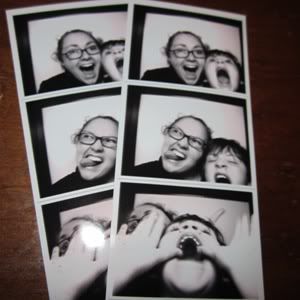 On the phone the other day, we got to talking about the Olympics. I have always enjoyed the Olympics. As a little kid with a bizarre sense of style, I watched the Winter Olympics and fell in love with every single glittery sequined figure skating outfit. As I got older, my interest shifted away from glitzy costumes and towards a more minimalist approach - men's swimming, naturally. This year, I hope to watch some of the women's running events, after following the trials as best as I could without a TV.
The summer Olympics have coincided with a few major events in my life: Sydney 2000, I graduated middle school; Athens 2004, I graduated high school; Beijing 2008, I graduated college. London 2012, and here I am: I quit a job that didn't satisfy me and moved away from a place that broke my heart. I don't know what's going to happen, now or in four years, and I'm anxious. But I felt the same way when I left my small town for college, and when I left my college for Chicago and grad school. So there's at least a small comfort in that familiarity.
I think this is the first Olympics Dan has really taken an interest in, though. With all the optimism of an 11-year-old kid, he told me that the only thing that's different between me and an Olympic runner is that they have coaches.
Hire a coach
, he says,
and you can run at the Olympics
. I smiled and held back not only tears, but truths.
I'm not fast enough
, I said,
I'm still too big.
I told him I am not very fast, but the truth is, I'm not very disciplined. I was, once. But right now, I'm not in peak condition, physically or mentally. I may weigh less than I did a few years ago, but I'm just as sad and just as addicted to my unhealthy coping mechanisms.
Even when I finally get my act back together, I'll never be an Olympian, that's for sure. But I still feel connected to so many of the athletes, by common threads in both our pasts and our presents. One story in particular touched me: that of Michael Phelps. In his profile, the narrator addressed the incredible wins in Beijing in 2008, and what happened after: Phelps fell into a deep depression, stopped swimming, gained 25 pounds. He said that after such a victory, the focus wasn't on what he'd just done, but what he was now expected to do in four years. The pressure was too much, and he needed to break down a bit in order to find himself and reprioritize.
It seems strange. How can you be on top of the world and feel so low? But I understand, in my own scaled-down sort of way. I lost 150 pounds in a year, the first 100 in six months. It was incredible. I felt unstoppable, my self-esteem was the highest it had been in, well, possibly ever. And I wondered:
what will I do next?
I focused so heavily on what ought to follow and what I still had left to do instead of remarking on how far I'd come, and subsequently spent the next twelve months treading water. The pressure to follow up something fantastic with something even more extraordinary has been exhausting, and for the most part, I have no one to blame for the pressure but myself.
After telling him I wasn't fast enough to run professionally, and offering my favorite tidbit (Paula Radcliffe's world record marathon time is five minutes faster than my personal best time running half that distance), Dan continued to insist the coach was the only difference, and then shifted the conversation to his own interest in fencing, and
wouldn't it be cool if we could compete at the same Olympics?
Yes, Little. It would.
And I wouldn't even care about winning a medal, because the Olympics aren't about winning medals. It's about trying your hardest and doing your best.
Talking to him is like fulfilling my impossible wish to sit down with the kid I was two years ago in order to hopefully modify my current perspective. To tell a sad, exhausted, 345 pound version of myself that someday, you will lose nearly half your body weight yet feel like a failure, and hear what she'd have to say. I hope she'd knock some sense into me, charge me up with her blind faith in the unknowable future. When I first got started, I was scared. Terrified, even. But at rock bottom, I had nowhere to go but up. I had no way to feel but optimistic. And now, I'm trying to channel some of Dan's positivity and optimism, to reignite my passion for running, to fall back in love with myself, to invest once again in the health and condition of my body.