It occurred to me recently that in nearly two years of blogging, I've never had a post by a guest blogger. My first thought, of course, went to someone with a terrific, inspirational story: Matt. A boy after my own heart, he replied to my request for a blog post with an epic novel of a response. So this week, the exciting return of daily posts here, as you meet Matt and hear about his journey to live a healthier life!
My name is Matt. I'm 25 years old, from Chicago, IL, where I've lived since I graduated from the University of Wisconsin-Madison in 2008, briefly before the economy tanked. Despite living in three states, as I grew up in the Twin Cities, I've never lived more than 15 miles from I-94. That Midwestern identity has defined me - as has my Jewish cultural background. I grew up with proud Jewish parents and joined a Jewish frat in college, although I've increasingly struggled with some aspects of that identity lately. Most recently, running has begun to define me – but I'll get to that later.
Directly out of college, again convinced that the economic failure was about to crush my future and I'd be bankrupt if I failed to find a job that I could learn immediately and easily (thanks, CNN and Dad), I ended up in the hospitality industry. I now run a hotel during the overnight hours, and I've done that now for almost four years. Most people who really know me find it hilarious that I held this job down for so long, since my personality is absolutely not suited for such a position; I can't think of a single person I know who approves of it anymore. Being nocturnal – literally – is a drag. It's difficult not to feel like an outsider when you're the only person in a social circle self-denying the right to sleep after the sun has set, although the lifestyle and job can, very rarely, have their advantages. Overall, it has left me very dissatisfied with a major part of my life at the moment… but I've made it work and have learned to deal with it effectively. Usually.
Coping with dissatisfaction, coupled with a short-term outlook, defined my mindset for the great majority of my life – which contributed to my fitness and health challenges. Though an extremely short-term goal oriented/driven individual, when I haven't had have a major task to attack, at times I've ended up floating aimlessly. That's not a fun state in which to get snared, but when it has happened, I've tried not to dwell. Complicating this matter, I've normally found it incredibly difficult to generate goals from within myself (did I mention my job situation?), and so, in a situation where I've gotten stuck, I've just attempted to deal with circumstances as best as possible, without actually taking much action.
In terms of my health and fitness particularly, I never thought about the future repercussions of my daily diet and activity. I let the issues build and hoped I'd never need to face them. That taking action for successful change would require painful sacrifice, while not faced with dire need, dissuaded me completely. I'd always been in poor shape. My parents probably were too – my mom wasn't the smallest person, my dad had a bit of a gut, and friends loved coming to my house since it was always chock full of sugary snacks we gorged on. The only brief time I acted toward getting in shape in my youth was an outlier six-month period in middle school when my parents registered me for swim team. As a newcomer, of course, I stunk. I lost every single race I participated in, and suffered massive leg cramping on a regular basis, which the coaches likely thought I was faking, in order to participate less. Really, I just didn't wish to drown. Despite looking and feeling a bit better, I didn't think about it much, writing it off as slimming down due to height growth. That frustration, and inability to see any progress as earned by my efforts, led me to quit as soon as possible. I went back to spending hours online or playing video games, rarely getting outside.
Things got worse from there. In high school, working at Culvers, a fast-casual restaurant, I didn't care whatsoever that eating some combination of fried and breaded chicken tenders, Reuben sandwiches, French fries, cheese curds, and frozen custard a minimum of four times a week for three years might turn out badly. During most of college, I had an absolutely terrible diet, though despite joining a fraternity, I didn't drink alcohol excessively often. I did frequently become dehydrated, partially thanks to living in a dormitory which lacked a water fountain, and partially due to a penchant for downing two-liter bottles of Mountain Dew – in one sitting. Except for my Freshman year in Madison, where I tried to eat a bit better and walk on the treadmill for an hour a night, which resulted in about a 20-pound loss of weight, abruptly regained when classes resumed, I never exercised.
Having ignored years of increasingly insistent warnings that I needed to get in shape – which had no motivational impact – I faced the first major manifestation of physical problems around that time. One day, just walking around, I heard a snapping in my knee, and it exploded into excruciating pain. The shooting feeling became persistent, though slightly dulled, long thereafter. When I went back home for a break, the doctor informed me the tendons in my knees had worn down. He guided me how to repair the damage with very simple exercise. Leg lifts, three reps of 30, three times daily – not hard. But the routine hurt. True to form, I did it for a short time, quit, and chose to not think about it.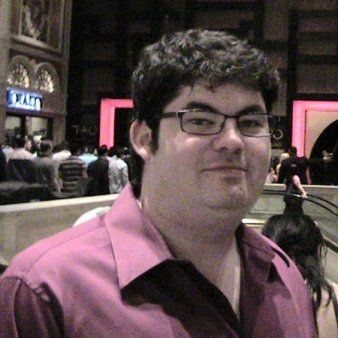 I also preferred not to think about the rather obvious ties between my terrible state of fitness and how people related to me and how I felt about myself. I didn't date in college, despite my interest in more than a few women. I probably wasn't treated the best by some acquaintances and "brothers" in my fraternity – comments here and there, looks, a chant that the fraternity created to address me ... that in particular seemed funny at the time, but now I see it, to a degree, as mocking. Internally (likely directly related to my physical deterioration) was what I assumed was a case of depression – which, despite being vividly aware of a pervasive family history of depression, including instances of suicide in every generation before (and recently including) my own, I chose not to address.
Graduating college a year early and proceeding to waste the precious time I earned through hard work with a pointless hourly job for the next few years; living on my dad's couch for 12 months and having no friends in the state; then moving into the city and making superficial improvements, but still feeling totally disassociated from the community around me; and generally not knowing what the hell I could do to improve the situation – if that hopelessness is not a rock bottom point, I can't describe what would be. I ate total crap and drank pop nightly to stay awake at work, felt co-dependent within a relationship that I came to realize wasn't a good fit, and generally didn't care about anything except avoiding pain and seeking positive immediate stimuli.
At that time, I probably weighed about 260 pounds. Maybe more, maybe less. I thought I saw a scale read 270 once, but I hoped it was an illusion.
Tomorrow: part two, his "last straw" moment...