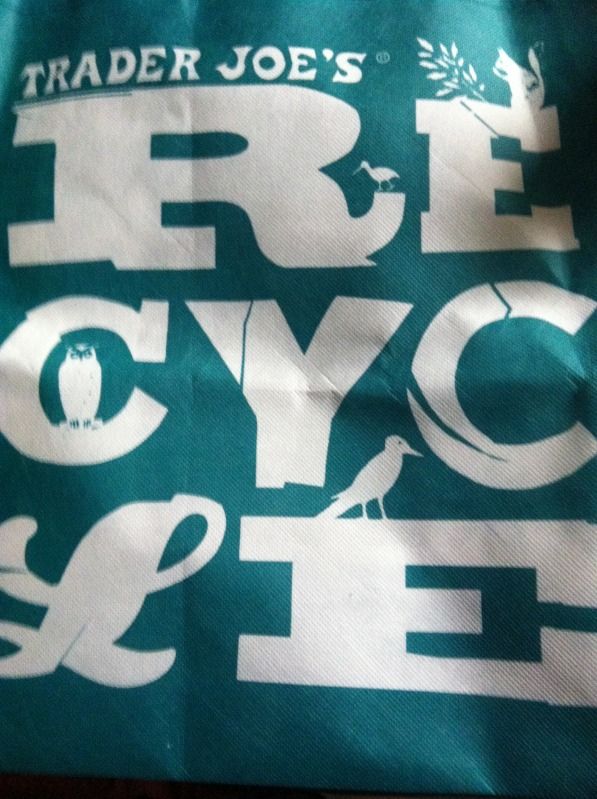 I wish I remembered where I saw it, but I was reading a blog about a month or so ago and came across
the most brilliant idea
: bloggers sign up and then send a package to another blogger. Lovely, no? The theme is "foodies" - so the boxes are full of homemade goodies, or local specialties, or some ingredients to make an included recipe. It combines two of my loves: exploring food and getting mail. So of course, I signed up.
I sent my package to Leslie, a woman with a great blog called
Bake This Cake
- she does all sorts of vintage cake recipes. I'm super into old recipes,
if you recall
, and wish I wasn't mid-move, I would've sent her some retro cookbooks! As I've been entirely addicted to homemade trail mix lately, I sent her some individually portioned out bags with nuts, lots of different dried fruits, and these interesting Almond Joy candies I found at the store - I usually do coconut and chocolate chips, but with the heat in California, I was worried about them melting, so I used these instead, as they're sort of like M&Ms - I hoped the candy coating would keep better!
For the package I received, many many thanks go to Tina from
Moms Crazy Cooking
who sent me a variety of goodies from Trader Joe's, as well as a reusable grocery bag (always handy!) and a really lovely note congratulating me on my weight loss.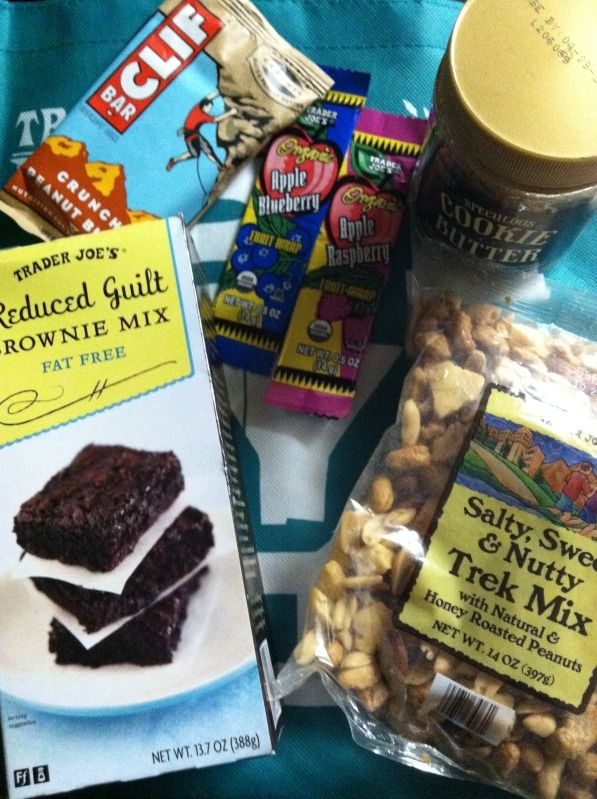 To tell the truth, I just went to Trader Joe's for the first time in March - there were a few in Chicago, but none near my apartment (though one opened within a few weeks of my relocation!). The closest one to me in California? Over an hour away. If I had a car, it would be worth the drive, for sure. It's a really neat place.
So, thank you Tina for the amazing package! I can't wait to see what July brings - being in Chicago, I can get way more creative with my outgoing mail now!
What about you?
Have you ever had a penpal? Would you be interested in a blogger package swap like these? What are some local specialties you would include in your package?
Also: somewhat on the subject of vintage/retro recipes, I have a guest post going live either today or yesterday (I'm writing this in advance due to the big move this weekend!) on Mimi's retro Weight Watchers blog. I made a recipe from a 1974 issue of Weight Watchers magazine - let's just say ... it involves fish, melon, pickles.
Go check it out!