This was a strangely busy month for me. Lots of traveling - home from Chicago, plus overnights in San Francisco and Los Angeles - and the beginning of the spring semester had me pretty worn out, and I took an awful lot of rest days. When my body lets me sleep for 15 hours solidly, it needs to be rested.
February is looking to be much calmer. Some days at work are busier than others, but for the most part, it ought to be smooth sailing. I don't have any traveling on the schedule just yet, which is both a blessing and a curse. It'll be nice to rest a bit, not to mention save a little money ... I've managed to put aside a good amount of savings, but I've also spent about the same amount on these horribly misnamed "long" weekends in Chicago. But staying put might be a bit difficult. I miss my friends. I miss all the things to see and do in the city. And I miss Matt. We were talking the other day about my next scheduled trip back, which is over Spring Break for the Shamrock Shuffle, and we realized it was two full months away. After seeing each other a few times over winter break, both in Chicago and San Francisco, we got a little spoiled.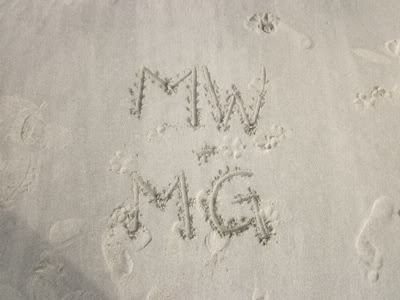 It'll be a test of my strength, for sure.
On the fitness front, my goal for 2012 of
do less, better
is coming along quite nicely. I ran 56.26 miles in January, 13ish of which were in my half marathon. Since the race, I've been running much shorter distances than I did in my training runs - my longest has been 5 miles. Also, I biked 194.52 miles, far less than most of the past few months. Working nights has contributed to the decrease in biking, for sure - it's quite dark when my classes end, so I have been taking the bus to/from work instead of riding.
In terms of non-running/biking workouts, I have made some progress.
I spoke with the director of the campus recreation facility about a faculty gym membership. I was skeptical about using the school gym last semester - it's a small school, and even though I used the school gym at my last university, we had two there (one that was always full of undergrads, and the other, which I used, was mostly med students). But the more I've been thinking about my nervousness about coming out, the more I realized ... why not work out at school? It could be a good source of accountability and support for me!
I have been using the Wii Fit again. It's certainly not the calorie roaster it was at 300+ pounds, but when I get home from work and it's too dark to run or go for a bike ride, it's a fun way to burn a few extra calories.
I've been walking more lately - for example, to the grocery store instead of biking, and getting off the bus at the opposite end of campus and then walking to my office. It's a small change, but it makes me feel good. As much as I love running, I'll always have a soft spot for walking: at 345 pounds, I had to lose 15 pounds before I could even use the Wii Fit, so my daily exercise was a walk around the block. And - I struggled. Now, walks remind me of how far I've come.
I feel great about all I accomplished this month: I weighed 207 when I got back from Connecticut/Chicago, and I weighed 198 this morning. Not my lowest, but I'm tremendously proud of getting back to California and getting back on track right away to get rid of all that cookie weight.
For February, I'm doing a little challenge. First of all, I've put my scale away, and am going to see if I can do without it for a few days. Ideally, I want a scale-free February, but for now, I need to take it a day at a time. The food and fitness component of the challenge are interesting: I want to get back to the way I ate and worked out in the beginning of my weight loss journey. I'll be posting on the specifics of the food in a few days, but basically, it was a fairly repetitive routine that I never got bored of and that I found to be very successful for me.
I've been thinking a lot the past few weeks about trying to find a balance with food and exercise, my main struggle since moving to California. I've done well with one or the other, but not both. A recent post by
Claire
gave me the a-ha moment I'd been waiting for; essentially, her revelation was that you can't move like an athlete but eat like a dieter. My half marathon burned about 2100 calories; I can't work out like that and try to sustain myself on an intake of 1200 calories. Trying to do both is denying your body the adequate amount of fuel that it needs, and it's setting you up to possibly binge. Since I'm not scheduled to run any races longer than 10K in the next few months, I'm going to try and be the dieter and not the athlete for a while.
It's a tough decision for me, because now that I did my first half marathon I want (a) to sign up for about five hundred more because it was such an incredible experience and (b) to think bigger, longer, more challenging - like a full marathon, or similar event. But at the same time, I know that I'm not content with where I am right now weight-wise - my life is wonderful and I'm very happy overall, but the 190s are starting to feel big to me. I've been in this decade so long that every single day, I can wake up and tell you exactly how much I weigh. It's the toughest one for me so far, without a doubt, because even though the difference between 198 and 192 seems small, physically, the difference feels huge. It's tough to explain briefly, so I'm going to do a whole post on it soon. In any case, I'm hoping that the next time I step on the scale, it will be a new month on the calendar and a new decade for my weight loss.
So, that's my January in sum and my goals for February. Continue to do less, better; get back to my tried-and-true basics. I'm a bit of a calendar nerd and this is a leap year, so I've been thinking about planning something for Leap Day - a virtual race? A contest? A giveaway? I'm not sure yet - gotta think. I've had a giveaway on the brain for a while now since my blog hit over 125,000 views (holy moley!) and my followers on Google Connect has hit over 300 ... was thinking a giveaway at 345 since that's My Number, but we'll see!
What about you?
How was your January? What are your goals for February? What are you most looking forward to in the next month?