Dad, feel free to skip this one. And friends, you've been warned.
Today, I'm going to talk about sex.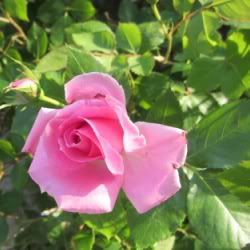 I always smile when someone blogs about sex and invariably starts their post with some version of "Now, I know this is something we don't often talk about, but..." Because it's totally true - we're thinking about it, just not discussing it. And I think there are a few reasons for that. Sex is an incredibly personal experience - everyone's skills and preferences are different. We can share our thoughts and ideas, but there's no guarantee that anyone will understand what we're getting at. And sharing our own stories is a little scary, too - because our experiences are so unique, talking about it exposes a vulnerability, I think.
In the same breath, though, I think an identical argument can be made for weight loss blogging. Despite many common threads from one blogger to the next, ours are all very personal journeys, and with writing, we're exposed, in a way - we put our secrets and our weaknesses on display and we hope that someone out there understands and is strong enough to admit that we're not alone in thinking and feeling this way.
Sex as a super obese person was a challenge - but of course, so were breathing and getting out of bed. There were limitations of flexibility, of movement, of position. It didn't matter what I wanted, because my body made my choices for me - a concept that applied not only to sex, but to most things in my life. As I started to lose weight and
tried to start dating again
, I could feel a few small freedoms, but nothing that was fully explored; another downside to casual hook-ups was that it was rarely, if ever, about me. The guys treated me like garbage because I treated myself the same way - so the focus would be entirely on them, because they knew I was just grateful that I wasn't alone and that I hoped this meant I wasn't as repulsive as I felt.
I had a conversation with Lorelei a couple of months ago about dating and whatnot, and she asked if sex was different now that I'm working with a smaller body. In a few ways, things are the same - but that's more in line with the decisions I was making at the time when the question was asked of me. Casual hook-ups felt the same at 320 pounds as they did at 230, because casual sex has no feeling. It wasn't something I enjoyed, it was something I thought I wanted but mostly just endured - because even though I tried to convince myself otherwise, I really did want something meaningful. Sleeping with someone I feel absolutely nothing for wasn't a pleasureable experience - it was never about intimacy, it was about feeling powerful and seeking self-worth, validating that my body was desirable by someone, even though I didn't agree. I never felt nervous or ashamed at showing a stranger my naked body, because that was the point - I wanted to see someone react positively to something I believed to be ugly and fatally flawed, because I thought that would change the way I felt about it.
I've had a few NSVs this past week, the details of which I'm not about to get into. I'm not sure if it's the fact that I'm another forty pounds lighter than the last time I had sex or because this guy and I are mutually pretty into each other,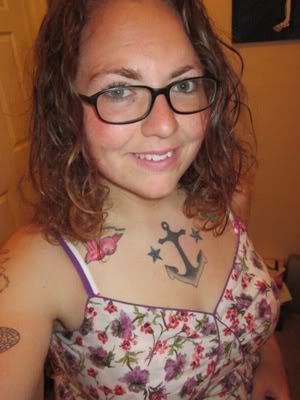 but my current experiences are unlike any I've had before. It feels different, in a really wonderful way - physically, yes, but not only. It feels good when he asks if I'm comfortable and if everything is alright - because no one's ever asked before. It feels great having his arms fit around me - because it's still tough sometimes for me to visualize my weight loss, but when he holds me, I feel small. And it feels amazing when we lay there, his arm around me (either playing with my hair or softly stroking my shoulders) and my hand on his chest; with a voice that aches with honesty, he quietly whispers -
You're so lovely.
Because I believe it, and not just because he has said so.