I've always loved the expression "when it rains, it pours." I love rain, thunder, lightning ... ever since I was a little kid. As lovely and warm as a sunny day can be, there's certainly something to be said for pouring rain all day long. The sound, the smell, the feeling. Absolutely nothing like it. It's one of the things I miss the most since moving to California (it's only rained two or three times since I moved here - a far cry from the wet Chicago summer we just had).
But even though the image of rainstorms is pleasant to me, that doesn't seem to be the popular opinion, and I don't think I've ever heard the phrase used positively. It means that when something goes wrong, a shower of other bad things tends to follow.
It doesn't have to mean that, though, does it? We can have good things happen one after another, right? I think we tend to overlook when wonderful stuff happens. We can list the tough stuff one after another, and only in extremes do we become "a complainer." But (at least for me, anyway), as soon as I start listing the great things that have been happening, I start to feel self-conscious, and fear that I sound like I'm bragging.
Today, I'm owning my victories.
I'm eating well. The scale is moving in the right direction. And yesterday, I finally accomplished a goal I've been striving towards for months: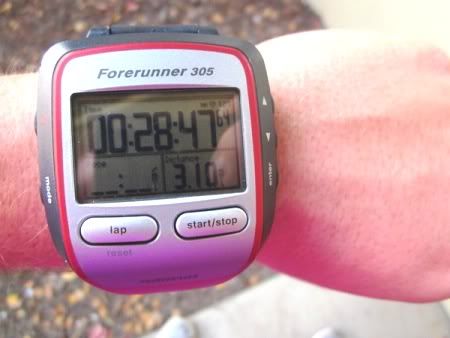 Not only sub 30, but sub 29.
I woke up early, went to the university to give a final exam, came home, and napped. After my nap, I was going to skip my run, but pushed myself to do it - remembering something seen I've variations of on dozens of blogs, Tweets, pins, etc.:
you never regret running, but you will regret not running.
So I ran. And after 2 miles, I wanted to quit. But I wasn't home anyway, so I pushed myself for the last mile. And when I hit mile 3 in 27:53, I realized what I was about to do. And I kept going.
The first year or so of my journey was full of goal-setting followed by goal-reaching, and so something I've struggled with a lot since moving has been the transition time; just coasting and trying to maintain my sanity has been necessary, but very difficult considering the giant leaps with weight loss and physical fitness I had consistently taken forward in the twelve months prior. Stability has been my top priority, and it's still something I'm seeking. But I'm finally feeling a little settled in my little California farm town. Being able to celebrate a few victories like weight loss and personal records ... well, I'm feeling a kind of joy and happiness that I haven't felt in a few months, and that I've missed incredibly.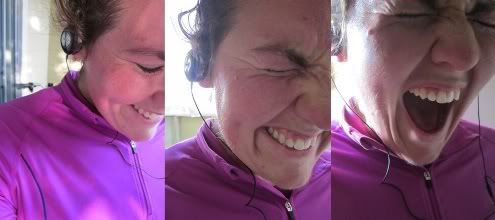 I still have more than my share of very difficult days - this is not an easy place to live, especially transitioning from a world-class city like Chicago. But it's getting easier, and I'm so grateful. I'm committed to doing all I can to not just survive here, but thrive.