Last Friday, I bought myself a little pre-Christmas present:
Glorious, no? It's something I've wanted for a while - my small one got left in Chicago - but I was waiting for a refund debit card from the company I use for my home Internet connection. Best part? It was on sale! So I got to get the food processor *and* some spinach, fruit, and unsweetened vanilla almond milk!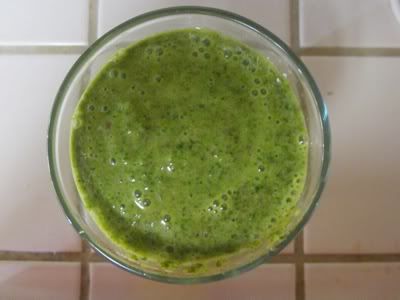 It's big enough to use as a blender, too, which I love. I don't really have a problem eating fruits and veggies, but having this healthy smoothie option back in Chicago curbed a lot of my sweet tooth snacking. And - I'm very excited to get back to making my own
bean/veggie burgers
. And
one ingredient "ice cream"
!
Today, I am back in Chicago - just a quick pit stop before heading back to Connecticut tomorrow and spending a little over a week there. Then, another day and a half in Chicago before returning to California to get ready for Spring semester 2012!
I'm writing this post before I leave for Chicago, of course, so I hope I made it in one piece ... and that I'm not frozen to death. I bought a hat at the grocery store yesterday since my dad got rid of all my winter stuff back in Chicago -
"you won't need it in California!"
he said, apparently not realizing I wouldn't be staying here forever.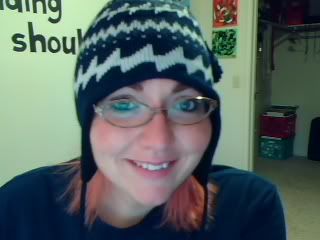 (I dyed my hair pink, by the way. Needed a change, wanted something fun. I am seriously loving the amazed smile from every little kid. Child, you too will grow up and have a super amazing life.)
The Connecticut shoreline this time of year is about 10-15º colder than my part of California, and Chicago is 15-25º colder than that. I'll be running around trying to do some Christmas shopping today - at the very least, I need to hit up the Lego store and get the Death Star, something my brother has wanted for years but that I can only now afford to buy for him.
I'm surprisingly not worried about Christmas and holiday eating. Thinking back to last year, when I made myself a survival binder and started dreading heading home even before Halloween ... it was a lot of anxiety. This year, things are different. My family dynamic has shifted greatly, and I won't be facing down a big holiday meal or any baked goods - my dad is on a fairly strict eating plan because of his health problems. As strange as it will be to not have Christmas like usual, I'm certainly grateful for a few days in a "safe" food environment.
What about you?
How are you planning on enjoying your holidays? What's at the top of your wish list?