Today, I am 25 years old.
Last night, as the clock approached 12:00 a.m., I found myself staring at it, counting down the final minutes of 24. In the last few seconds, I took an incredibly deep breath, and held it. The hours and minutes reset as the date changed from the 19th to 20th, and I exhaled. It felt heavy. Like I was letting go not just of the number 24, but of everything I've experienced this past year.
I'm about 75 pounds less than I was on my birthday last year - about half of my total loss so far - and accompanying every physical ounce of that has been pounds and pounds of emotional weight. It's interesting: the beginning of my year was very strong for both the numbers on the scale and the feeling of overall peace and emotional lightness. But both seem to have plateaued in the past couple of months. I'm finding balance lately, and even though I'm still at a relative stand-still with my weight loss, I'm feeling a bit more like my cheerful old self. But believe me when I say this peace has been hard earned.
I'm turning 25 in onederland, the first birthday here since I was a preteen. But this isn't the only new location I've discovered this year. I'm 2167 miles away from where I imagined I'd be celebrating this birthday. In several aspects, I can say that I'm in a place I never imagined I'd end up.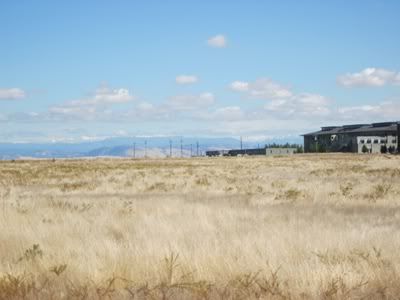 In the ten minutes leading up to midnight, I was chatting a bit back and forth with
Matt
about perception of age. It's certainly different for males and females; for me, at 25, I feel old. It's a little silly, I know. Age, I think, is kind of like clothing size. I can be anywhere from a medium to an extra large still depending on the store, so that really isn't a measure of progress for me anymore; a person can feel old at 25 and young at 90, depending on the quality of the life he or she is living. Don't pay too much attention to the numbers, just focus on how you look and feel.
My feeling of malaise isn't necessarily founded upon a feeling of dissatisfaction with the way things are right now, but more a nervousness based on what I thought I would be doing at this age and what I'd like to do in the next five years or so. My current heavy thought is on my personal relationships - romantic, but not only. I always assumed I'd marry young. My mother did - by the time she was my age, she was married and pregnant with her second child. I've gotten to know a few guys this year - all interesting, but mostly the wrong ones, for one reason or another, with the exception of one that I believe to be someone who'll become increasingly present and important to my life story in the next few weeks, months, and hopefully years. But I'm still quite far from being even close to considering marriage right now.
I'm also at an interesting crossroads with my friend and family relationships. With the exception of a few nasty e-mails and blog comments, I haven't spoken to my mother in over half a year. I terminated my six year friendship with my best friend from college with absolutely no regrets - it had run its course - but just like with most very close relationships, our separation brought the tough realization that in losing her, the relationship dynamic with most of my other friends from college is also forced to shift. I found a group of healthy, active people in Chicago, but that was met with the challenge of physical distance within a month and a half. We keep in touch, and I know I'll run with them again someday, but it was still so hard to feel like I finally met some people with similar goals, only to lose them just as soon as they had been found.
I've even grown distant from the blogging community I used to feel so much love and support from, due in part to
bad experiences
but also, my plateau and feelings of failure. To lose 150 pounds in a year and then nothing at all for months and months has been very painful for me.
Claire
put it exceptionally well when she told me that
With so much success so quickly, your standards are high.
I agree, and in the back of my mind, I know it's silly to stress out so much over gaining and losing the same few pounds. Given my past with binge eating disorder and my tendency to cope with stressful situations via compulsive eating and inactivity, I ought to be at least content, if not happy; all things considered, I'm just thrilled that my highest weight during all this has been 8 pounds higher than my lowest recorded Chicago weight, and that for the most part, I'm maintaining at 4-6 pounds higher.
When I was in Chicago a few weeks ago, I got to hang out with my cousin Sarah and her boyfriend Marty. All along this journey, they've been my strongest supporters, without a doubt. I felt very conflicted before seeing them, because as much as I love them, I was also feeling very ashamed that I've made no progress in the months since moving to California. Per usual, though, they made me feel incredibly better about everything. First, they explained, no progress in terms of pounds lost doesn't translate into no progress, period. And second, it's okay to take a little time to maintain and figure out what my goals are for this new chapter of my life, and what I need to do in order to reach them.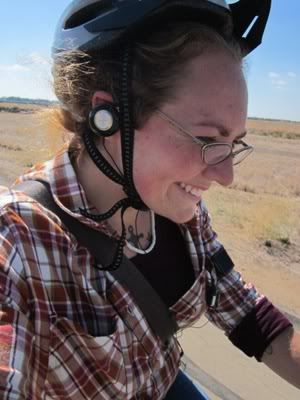 Marty reminded me that it took me twenty-three years, two of which were in Chicago, to get to a point where I was ready to make the changes I needed in my life. Everything aligned - the timing was right, with a perfect work situation and familiarity with my location that allowed me to transition my habits and routines into healthier ones. Right now, I'm still figuring California out. I didn't gain the weight overnight. I didn't lose 150 pounds overnight. And I can't expect myself to be completely, perfectly, peacefully transitioned after a few weeks or months. This semester, I need to focus on discovery: of my town, of my job, and of myself. Continue to eat well, keep moving. But don't call maintenance failure when it's exactly what's appropriate for the situation.
And so, today, I am 25 years old. Not where I thought I'd be, but nonetheless happy to be here. And happy to be healthy. And a runner. And a big sister. And a friend, both long- and short-distance. And employed full-time. I'm happy to be enjoying and celebrating as many these things as I can - not just today, but every day.