My positive picture for the week:
I got to enjoy some real autumn in Chicago this weekend!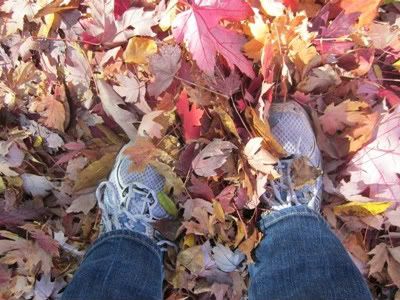 What have you done this week to work towards your goals?
(1) I'm facing the hard truth that it would take a real miracle to make this goal by the end of the challenge. I'll be writing about some plateau-related revelations I had in Chicago later this week.
(2) I'll be doing a 5k write-up later this week as well. Long story short, I did not make my goal. *sigh* So I'm on the lookout for another race (close by) before the end of the challenge.
What have you done to make yourself feel fabulous?
I ate this after the 5k...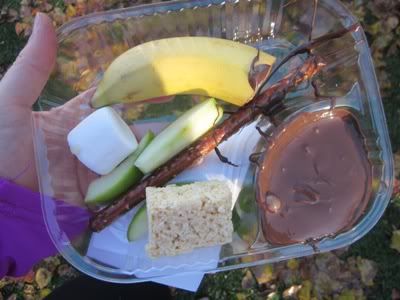 ... and I didn't feel the slightest bit guilty.
How important is a social life to you? Are you a loner or a butterfly or somewhere in between?
I've always been kind of shy, but I'd say that I am somewhere in between the two, I think. I enjoy social situations but I definitely need some alone time afterwards to recuperate.
How do you balance life outside your home with healthy living?
I surround myself with people who support my goals. All of my friends eat well and are active people - get-togethers are very rarely food-based, and if they are, it's healthy and normal portions.
What do you like to do for fun?
I love artsy, creative ventures - painting, drawing, collages, you name it. I just love creating. I also really enjoy traveling, reading, watching movies, running (especially racing!), and now biking too!