I guess the most interesting thing about my story from Friday night is that the comments about my sex life came before I finished recounting my experience. My intent with withholding the ending was partly to maintain suspense, but also because I was tired from all my traveling and didn't feel up to writing the whole story out in one night.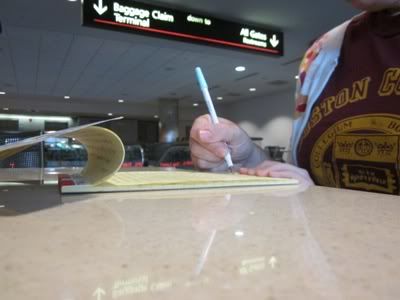 I said I was going to sleep with Bobby - it was our plan, we had talked about it, discussed it openly - but as I finished the first part of the story, I didn't say if we did or did not.
Whether or not anything happened between us that night is between us, and I'm leaving it at that. I will say that I stood at the door for a few seconds, looking through the peephole at him standing there, and I hesitated before opening the door. That I was excited to see him, but that the feelings I had before I left Chicago were definitely different. That I wasn't sure if sleeping together was such a good idea, since I didn't feel that same connection, or at least not as strongly.
I *will* say that we talked a lot that night, and that there were tears. We parted with a kiss and a smile and a
Drive safe, have a good day at work, and I'll see you next month.
And I spent the rest of that day wandering around Chicago, eating poorly/too much and feeling lost and alone in a place that used to feel comfortable, a place where I used to belong. It was very clearly not home anymore. I felt completely detached, and it was very strange. A month ago, these were my streets. Now, I'm just another visitor. I'm here, but not to stay.
And I thought about my summer, and my life, and my relationships, and everything else that has changed since July 2010. And how much of it has been like traveling - with everything from preparations and anticipation to the occasional mixed feelings while on the journey. There are moments when things don't go as planned and it's painful, and there are times when you find yourself in a place completely different than you expected yet you can't help but feel pleased with where you end up.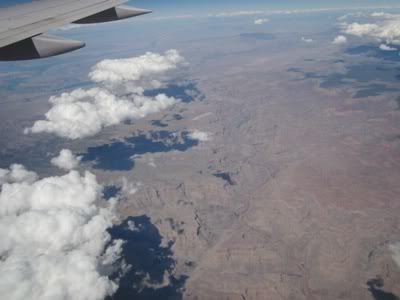 On Sunday morning, I left Chicago feeling burdened. Heavy with the physical weight of my binge - the kind of rock bottom feeling that I had in summer 2010. And heavy with the emotional weight of not knowing what to do about my situation with Bobby. We're not in a relationship, we never officially were. We said we'd keep in touch and see how things work long distance, and I was hoping to establish some clarity on that while I was in Chicago. We talked, but there were no clear, black-and-white resolutions.
I'm on a journey, complete with plans and perhaps over the limit on my baggage. I spend a little time in each decade of weight loss, in each phase of eating or exercise habits, and then I'm back on the road, searching for my next destination.
As far as the part of my journey that has Bobby on the ride with me ... I'm not quite sure where we're headed. But I'm trying to take in the sights and enjoy the journey as much as possible, and know that afterwards, I'll be able to look back on whatever happened with clarity and a feeling that regardless of the outcome, I've grown from the experience. When I was in high school, my senior yearbook quote was one that I found while reading an article in Time magazine about people with obsessive compulsive and personality disorders who would go camping in the mountains as part of their therapy. One of the campers remarked that
An adventure is something that sucks until it's over.
And that idea stuck with me. I could see how it applied to high school. And later, to college. And now, to most of life.