I spent this past weekend in Chicago. I woke up Thursday morning with a lot on my mind - thinking about things I wanted to see and do in the city, but also, anticipating seeing Bobby again for the first time since I left four weeks ago. It was mostly a good nervousness, but still, the anxious feeling filled my stomach.
I taught my three classes on Thursday morning, then arranged for a taxi to bring me to the small local airport - the most direct flight possible involved a small commuter plane from my town to Los Angeles. The plane had 19 seats; there were four of us on there. A little scary when it got bumpy, but all in all, not bad.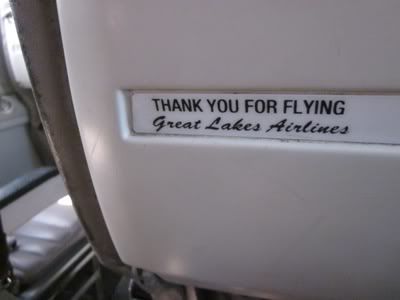 We were running late, so when we landed at L.A., I ran to catch my connecting flight to Chicago. Got there in the nick of time!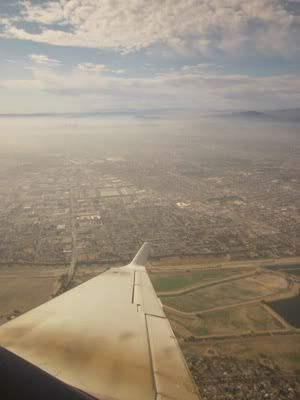 Went straight to Lorelei's on Thursday night since I got in late. Talked a little, slept. Oatmeal with raisins and more chitchat for breakfast. Then, we walked to the el (saw this en route - love!).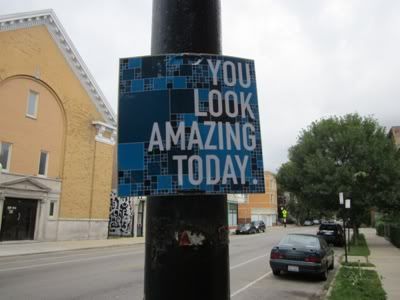 We went to the Chicago Cultural Center and then to Millennium Park - all sorts of lovely, Chicago-specific things.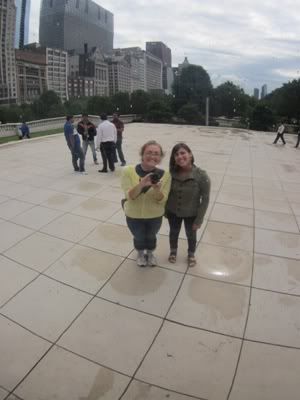 Then we went to the French Market to meet up with
Mike
for lunch. Vietnamese sandwiches, Italian gelato, and hours of conversation and laughing. It was absolutely perfect.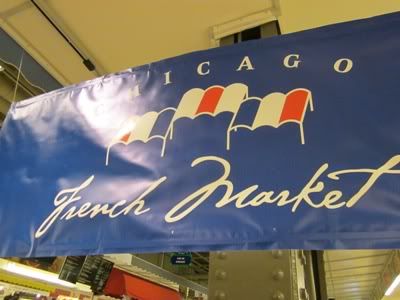 Then we went down to the lakeshore and walked seven miles, just taking in the scenery and talking more. We had a lot to catch up on - Lorelei told me about the classes she is taking for a high school teaching certificate, and I told her about the university and my new town.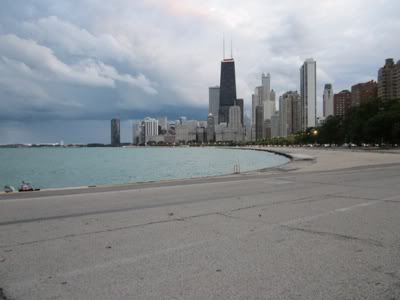 Finally, we ended up back at her place, and I headed out to go to my hotel room - Bobby got out of work at 9:30 and lives about an hour drive away from the city, so I knew he'd be tired. I wanted to check in, to shower, and to get ready for him to show up.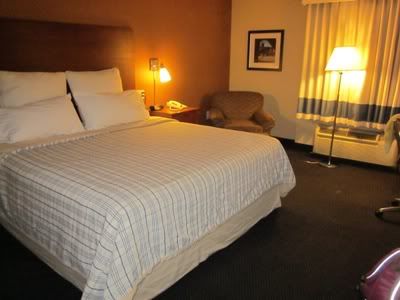 10:57 p.m., my phone rings. He's here, headed down the hallway to my room. My stomach is a pit of nerves - for a few different reasons.
Because after an extremely stressful and difficult month apart, I'm finally going to see him again.
Because after two months of knowing each other, we're going to sleep together for the first time.
Because I've been spending a lot of time with Justin, and I'd be lying if I said I wasn't feeling a little conflicted.
But more on that tomorrow.