I spent most of the late night/early morning between Monday morning to Tuesday morning feeling pretty nauseous. Awful headaches. Terrible lower back pain. And feeling quite stomack sick.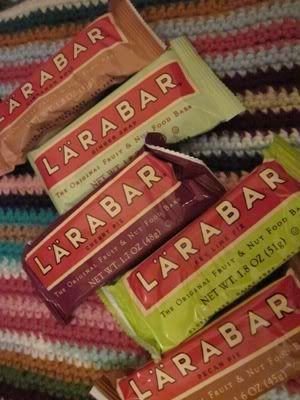 Not sure if it was something in the smoothie Justin had made, or just my body transitioning back to healthy eating (with the exception of a Larabar after teaching and one daily salt-free rice cake when I get home from work, so far, I am eating exclusively fresh fruit and veggies for snacks - nothing packaged, nothing processed). Or just my body telling me to slow down a bit after overdoing everything for the past few weeks. Either way, though, it felt awful.
And so, I saw a huge jump in the scale between the two days. Like, seven pounds difference. I'm sure it will even itself out a little when I get back to actually eating (I picked at things here and there yesterday, enough to meet my calorie goal but no real meals, in a traditional sort of sense), but still, it was weird to wake up and see that low of a number.
It was a bit conflicting, because it made me happy to see the low number even though my body felt totally awful.
Has this ever happened to you?
In unrelated news, I think I have a second friend! One of my office mates is not too much older than me, only maybe 10 years or so. And we talk a lot about eating healthy - she has thyroid issues so she tries to eat gluten free and with a few other restrictions. And yesterday we were talking and she said she takes a trip to the closest Whole Foods and Trader Joe's (about an hour away) every couple of weeks or so, and the next time she makes the trek, would I like to join? Very exciting stuff, indeed! Both the friend, and the good grocery shopping.