Like I mentioned yesterday, I will be sharing pictures from the scenic 2100+ mile road trip from Chicago to my new city in California in reverse. Enjoy!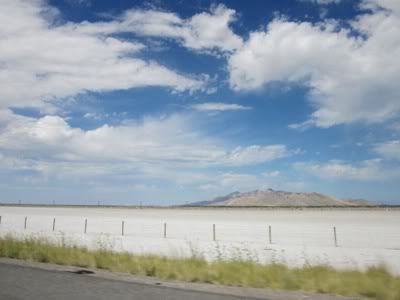 Salt flats in Utah. I fell asleep through most of Utah, unfortunately, which I blame on a combination of my second day in the car and the delicious hummus and veggies wrap I ate in Salt Lake City while visiting a friend from college.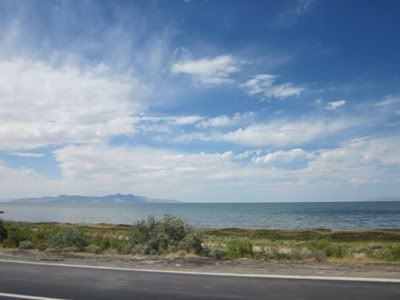 The Great Salt Lake. I need to go back for a proper visit.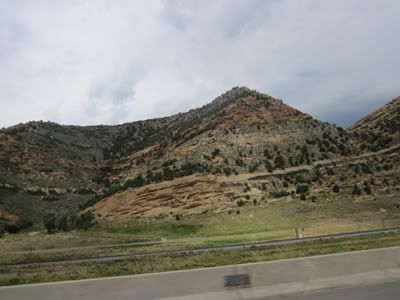 We saw gray skies when we first got to Utah, then the highway veered left and we missed the storms entirely. Nothing but sun the whole ride out!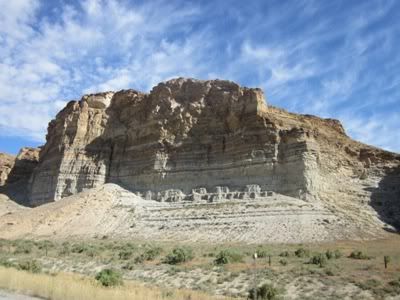 Tons of rocks like this in Wyoming.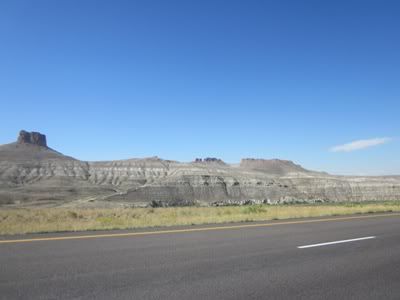 Dad loved these - we even stopped the truck to get a picture.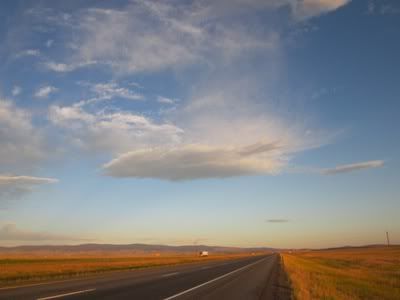 Sunrise in Wyoming - absolute favorite part of the trip. I have about a dozen pictures of it. Incredibly gorgeous, so colorful!
Tomorrow: Beat The Heat. Stay tuned for Nebraska and Iowa on Tuesday!