The final day of pictures from the scenic 2100+ mile road trip from Chicago to my new city in California. This is most of the first day, Nebraska and then Iowa if we discuss them in reverse. Enjoy!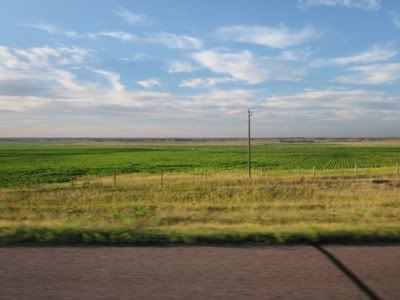 Farms in Nebraska.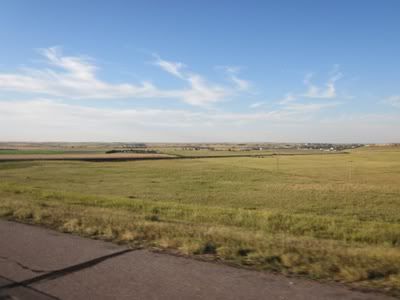 Farms, farms, farms. And when you get tired, there are more farms.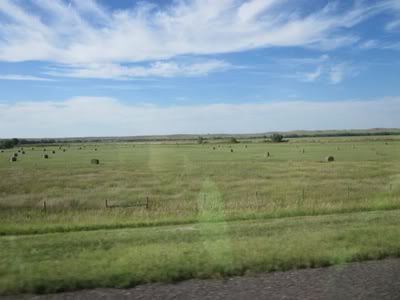 My apologies to readers in Nebraska, but your state is flat and there is not much to see ... at least from I-80. Argue your case and maybe I'll be back. The waitress at lunch said there was an ice cream shop in Omaha that made baklava ice cream, the thought of which intrigued me greatly - so I'm hoping to avoid Omaha.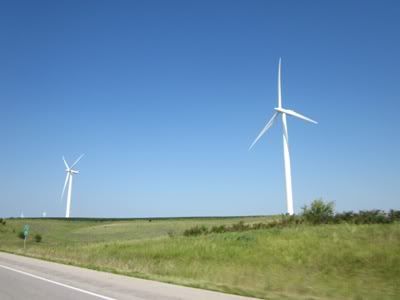 The wind turbines in Iowa were really neat - the coolest thing was when we were driving and a few trucks passed by carrying the fan blades. They were huge!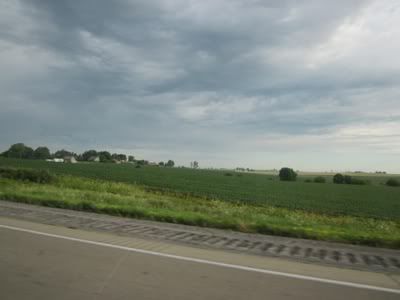 The only other gray skies we saw besides the ten seconds of gray in Utah - and this was just as brief. We got seriously lucky, weather-wise.
We also drove through most of Illinois to get from Chicago to Iowa, but I didn't take any pictures, besides one of the GPS saying we had 2161 miles to go from my uncle's house in the Chicago suburbs (where we spent the night after getting rid of my bed and couch but before leaving) and my new apartment in California.
Tomorrow: the return of actual writing, with an account of my last days in Chicago. Spoiler alert: a boy and a girl, holding hands in a prairie ... and a proposal of sorts.