I got too emotional yesterday to keep up with the Harry Potter metaphor, so allow me to wrap that up first.
Harry Potter is known throughout the wizarding world as "the boy who lived." Despite being attacked by Lord Voldemort as an infant, he was protected by a special kind of magic after his mother, in the moments before her death from the Unforgiveable Curse that kills on contact, repeated over and over to her baby
Harry, you are so loved. Harry, Mama loves you. Dada loves you, Harry. You are so loved...
Despite his best attempts, Voldemort was unable to defeat Harry. And likewise, obesity cannot defeat me, no matter what tricks it may seem to have up its sleeve. Battles may be long and the odds may not seem in my favor, but I'm incredibly well-armed - I'm loved, and the support I have fortifies and protects me. In the end, good always wins out over evil.
I can't thank you all enough for the outpouring of support I got on my last post. Family relationships are tough, and even if I weren't trying to lose weight these days, I have the feeling I'd be going through a similar identity crisis: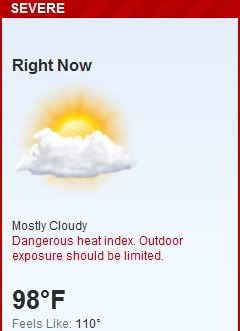 trying to cut loose a little from my attachment. I'm very independent, but at the same time, I'm incredibly motivated by a desire to be constantly pleasing to my parents. So right now, I'm seeking to establish myself as a reasonably attached adult:
I am your daughter, not your child,
if that makes sense. It's good to want to make them proud, but it's also healthy to make being proud of myself a priority.
Weighing in at 196 today - down one pound. Was lower earlier in the week, but with 100º+ weather, I've been eating more and exercising less. I also went out to eat with Matt twice - the best possible choices, but still salty, and I can feel that the regain isn't actual weight. This week, that's life - no complaints, no apologies.
What about you?
If your weight loss journey was a movie or TV show, what would it be? What are your plans for the weekend?