My positive picture for the week:
In preparation for some heavier writing to come this week, I've been looking a lot at old pictures. I usually feel a little self-conscious about how big my legs still are, but then I find pictures like this one from my youngest sister's 2009 graduation: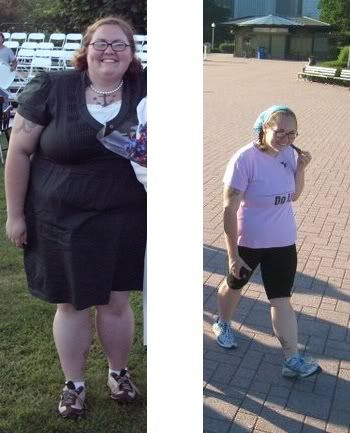 And I realize that, yes, I don't have twig legs. But they're smaller than they used to be, and they're amazingly muscly and strong.
What have you done this week to work towards your goals?
This week, I worked on goal #2 - start being intensely selfish. Stanier's explanation of this is as follows:
Get hungry for the things that are truly important to you. Think of the people you respect and love, the moments you relish, the impact you want to have, the legacy you want to leave. Bottom line: don't waste your time on anything else.
Running with the hunger theme, I took the MyPlate model and doodled all over it, keeping with the goal's theme.
These are the people and things I would fight for, the most important parts of my life. If it came down to choosing, these are what I would always give top priority, no questions asked.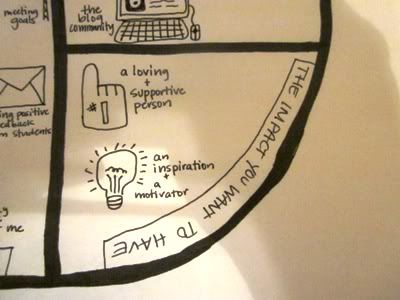 What have you done this week to make you feel fabulous?
I bought shirts at a thrift store. They were having a big sale: I got two shirts, paid with a dollar bill, and got change back. They're both mediums, which is awesome. I've been trying to save as much money as possible lately, but my workout shirts are all getting too big again, and since pretty much all I wear lately are my workout clothes, it's frustrating. 94 cents made me feel unbelievably good about myself.
Do you have any gadgets that help you to your goals or are you a low tech kinda person?
I am seriously lusting after a Garmin Forerunner. I have Nike+ for my iPod Nano, but it doesn't work very well because I don't have Nike+ shoes. I use it to track time, but I have to map my own distances and then calculate speed afterwards because it doesn't always record properly - like yesterday when I was 2.5 miles into a run and it announced I had just finished my first mile.
We are half way through the year, what have you achieved so far (in all aspects of life)?
I've seen a few six-month-reports on blogs but didn't think to do one myself.
Since the first of the year, I'm down 68 pounds.
I ran my first 5k. And my first 8k. And my first 10k.
My jeans have gone from an Old Navy 18 to a 12.
I excelled at - then lost - my dream job. But I genuinely feel richer for the experience and am nervous but ready for whatever the next step is.
All things considered, 2011 has been pretty incredible so far, I'd say. I'm making moves all over the place. I'm the most proud, though, of this: I wrote on
January 2
:
Ending negative self-talk is my top priority for 2011 - no excuses. The changing exterior is great, but the physical weight loss won't matter if I still hate the girl inside.
Even though I still have tough days, I feel like I've made terrific progress so far.
Tell me one of your secrets to achieving goals and living a happy life?
"To change one's life: Start immediately. Do it flamboyantly. No exceptions." [William James]