It seems like every single recipe that
Cara's Cravings
posts gets immediately saved to my to-make folder. It all looks so delicious without seeming impossible to recreate at home - exactly what I'm looking for in a recipe. A few months ago I made her
Thai peanut turkey burgers
, which I loved and will be making some time soon since I'm craving a good turkey burger lately. This week, I finally made another one:
baked eggs in mushrooms with zucchini ragout
.
Can you blame me?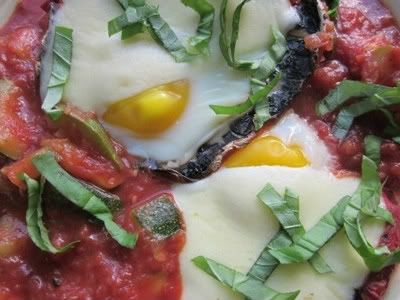 Baked eggs are delicious. Tomato sauce is a comfort food. The two together? Perfection. I like that it would work for any meal, too - I would definitely make this for a brunch. (And may well end up eating the leftovers for breakfast this morning...) Add in the meaty texture of the portobello mushroom cap, and I get to feel incredibly satisfied by my dinner while still staying on-plan.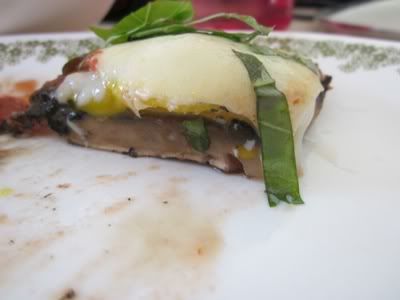 I made my usual substitutions and omissions - I left out the olive oil, and I used 2 oz. of sliced provolone instead of fresh mozzarella to avoid triggering a binge. Still incredibly delicious!
My only problem with the recipe was that I didn't write down what I needed before I went to the grocery store and came home with crushed tomatoes instead of diced, so my ragout was more of a thin sauce with lots of delicious zucchini chunks. When I packed away the leftovers, I scooped out about a quarter of the sauce and froze it for serving over pasta some other day. Three meals for under $10? Excellent.
I'm feeling really satisfied with my eating lately. My workouts have been good but not great, but only because I'm trying to take it easy on my knee until it feels completely better. I've been running, but instead of my usual hour and a half on the elliptical or exercise bike on my non-running days, I've been doing Wii Fit and walking around the city. Still moving, but less intense on my body. The last thing I want is for this to develop into a more serious injury.
Part of the reason why July is going so well so far in terms of food and exercise is because I have so much to celebrate this month. This is a month of big anniversaries, culminating with my rebirthday on the 31st. On June 30 of last year, I took a train home for 24 hours instead of flying because for the last time, I had fears about not fitting in a seat. Between June 30 and July 20 of last year, I was visiting my friends and family and for the last time, I felt ashamed of my size and how poorly I was taking care of myself. And on July 9 of last year, I stood out in the back yard with my brother blowing giant bubbles, and he snapped this picture of me: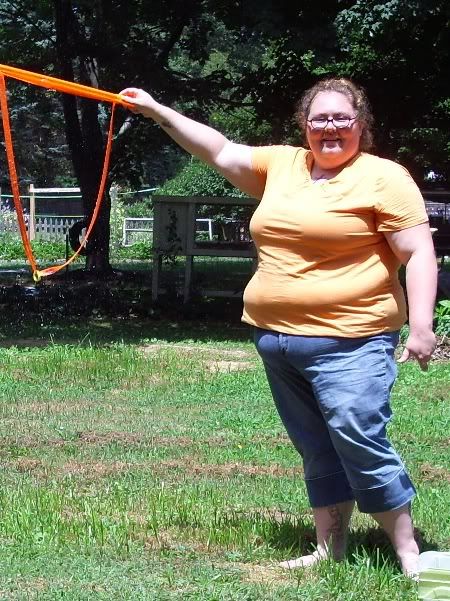 And I realized that as soon as I got back to Chicago, I was going to do something about my weight, or else I would die. For July 9 of this year, I decided to go out in the yard and blow bubbles again. Only smaller ... for the bubbles, and for myself.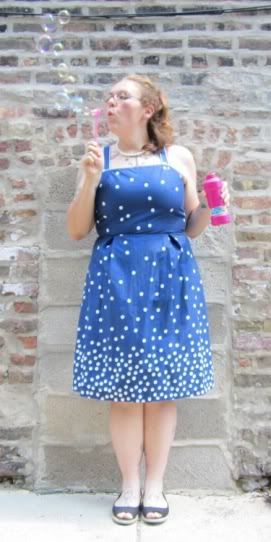 Thinking about everything that has happened between these two pictures is surreal. It's been scary and exciting; I've both smiled and cried harder than ever before. And I've never been more proud of myself than I am these days for having committed to saving my own life.
What about you?
What accomplishment(s) on your journey so far are you most proud of?