On Tuesday, Lorelei sent me a text message fairly early in the morning:
Let's go for a run.
I quickly got dressed and got on the bus to her place. The plan was simple: walk two miles north, then run back. An easy run - or so I thought - but the two mile walk turned into over four miles, then a little over a mile of running before she couldn't go any further. She said she's been running, so I think it may have just been dehydration - it was a hot day, though I didn't think it was excessive.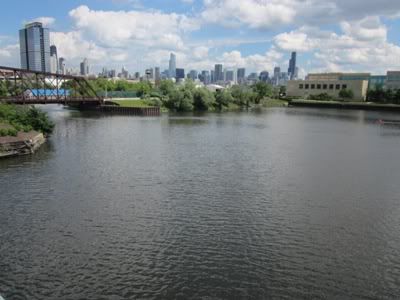 In any case, we just walked back towards her place. Still a decent workout (better than sleeping in, anyway), and it gave us a lot of time to talk about things and catch up on what's been going on in our lives - with boys, with the job search, with everything in general. We talked about wanting to run away, to take off and escape to the south of France, where we could wear dresses and plant vegetable gardens and ride bikes and fall in love with some cute American boys off on the same adventure. Somehow we'd make a living while making a life. Indulging a bit in the fantasy, we started talking about what our dresses would look like, what we'd plant in our gardens. I said that my bike would need to have a cute basket on it to put in my fresh baguette and that day's bottle of wine; as I said it, we passed a bike with an undoubtedly French air to it, and a perfect wicker bike basket out front. It was a sign from the universe, we decided, that things would end up for the best, even if it feels tough right now and all we have are dreams.
Around our sixth or seventh mile, we came across a frozen yogurt place, and we decided to stop in. As we were getting our yogurt from the self-serve machines, a couple of young kids with clipboards approached us:
We're on a missions trip from Texas - is there anything we can pray for for you?
Lorelei engaged the mission kids in conversation for a few minutes, but I looked away. What to ask for? How to ask? I haven't written much on faith here, but very briefly: I wouldn't consider myself very religious, though I do have beliefs and a solid faith in some sort of higher power. It's another thing I'm trying to discover and figure out on my own terms. (I suppose I'll get into more detail in a later post.) I know everything will work out, that the universe has a plan for me, and that I need to trust that everything is happening for a reason.
In that moment, though, I took my 140 calorie half-cup of red velvet frozen yogurt and, facing the container from which I scooped a few graham cracker crumbs, I blurted out:
I really need a job.
And it took everything in me to stop myself from crying.
As we sat outside enjoying our cool treat and talking about faith, we decided that this must be another sign from the universe. Yogurt was not on our schedule, but we were drawn in, and by chance someone was here in this moment to ask what we needed help with; hopefully it meant that soon, we would receive some answers.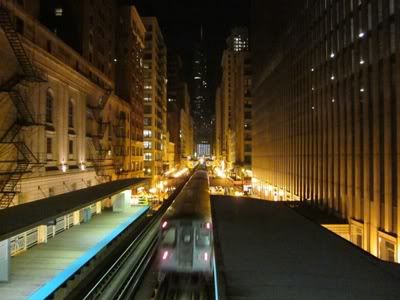 On Wednesday, my former advisor director at the university I worked at last year sent me an e-mail fairly early in the morning:
... writing to see if you might be interested in teaching ... haven't totally finalized things yet ... some classes are still under-enrolled ... waiting to see what happens with them ... just wanted to check your availability...
It's not anything I'm counting on just yet, but I'm feeling a little relief. And my faith in signs from the universe is as strong as ever.
Weight is 198 today, by the way - a 1 pound loss. Everything this week was sort of good-but-not-great, but I'm not disappointed in the slightest. In fact, I couldn't be more pleased. Everything,
everything
,
everything
is moving in the right direction.