When writing about boys, my experience so far has generally been discussed in retrospect, with the wisdom that comes from months or years of mulling over moments and glances and conversations. I'm afraid I'm not very good at speaking presently, at least not in terms of relationship stuff. But I'll try.
I reactivated my dating website profile a few weeks ago, and it took a lot of hesitation. First, because I'm still holding out hope for meeting someone "the old fashioned way" like my parents and grandparents did. Second, because filling out profiles and describing a self that has been constantly in transition for ten and a half months makes me terribly anxious.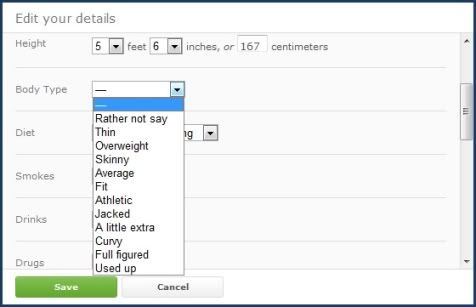 And third, because the little pessimistic voice in the back of my head keeps lecturing me that it's the wrong time to get someone else involved in my messy life. I still don't have a job and my mother still isn't talking to me; I fear that I'm not looking for someone with the intention of honest love or caring so much as distraction.
That little voice has taken center stage an awful lot lately. I'm someone who believes very strongly in fate and happenstance, and I can't help but note that I met
Steve
five years ago this month. We were both looking for distraction then, too, and it was little more than transitional. It devastated me for years, and I don't know if I can handle another negative stressor right now. It might be easier to stay single and feel lonely right now than cry myself to sleep like I did for Steve for years, wondering what went wrong and how I could have been different or better, what I could've done to make him happier, to make him stay.
I'd like to think that in the past five years, I've matured enough to recognize that a relationship ending isn't the exclusive fault of one party, that I wouldn't waste any more time than necessary mourning lost loves that I never really had to begin with. But in the same breath, I know myself too well. In spite of the little voice, of occasional struggles, and of feeling sometimes like a situation can't possibly improve, I'm still terminally romantic, a hopeless optimist. I have a habit of only seeing the good in people and situations, then getting devastated when the realities catch up to me.
I might be looking for distraction right now, but that might be just what I need at the moment. Maybe dating is like weight loss - don't wait for tomorrow or next week or the perfect moment, start right now and do what you can, because all forward motion counts. Yes, conditions aren't ideal. I'm unemployed and three paychecks away from being homeless, with family issues and a binge eating disorder in recovery and more than my share of loose skin. At the same time, though ... I'm 24 and it's almost summertime in one of the greatest cities in the world. I've spent enough of my life sitting on the couch feeling anxious and alone. I might get my heart broken, but when almost everything else in my life already feels like it's in pieces, what's the risk in one more break? And, cue optimism: I also might meet someone really interesting who helps me realize there's an awful lot more to life than neurotically refreshing job postings and stepping on and off the scale.
Tomorrow: Matt (Or, My First Second Date). Stay tuned...