Back in the
end of December
, I decided that my overall themes for 2011 were
balance
and
consistency
. 2010 was a year of
transition
, and as I embarked on a new page in the calendar, I wanted to make sure I kept these two goals at the front of my mind.
Something I noticed about my 10k run time was that there was a column called "split." I had no idea what that meant, so I looked it up. A split is a certain distance in a race - you might check your time at every mile, for example. At the Race for the Zoo, they had a split tracker at mile 3, and it recorded my time as 31:55. My overall per mile pace for the race was 10:39 - and my per mile at the split?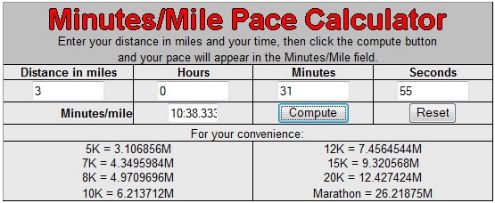 Sweet, sweet consistency. It's a seemingly little thing, but I like the message. Don't start strong and then have to struggle to finish, but don't start too slow and then have to book it to the end. Make a consistent effort throughout.
What about you?
Do you prefer making a consistent effort, or do you work better with your own unique sense of balance?