I am always so fascinated by stories of what people can accomplish when adrenaline kicks in. Have you ever heard of the women whose children are trapped underneath something big, and somehow they get the physical strength to lift it and free their child? That stuff amazes me, and I've always wondered what situations I would have to find myself in in order to discover my situational superhuman strength.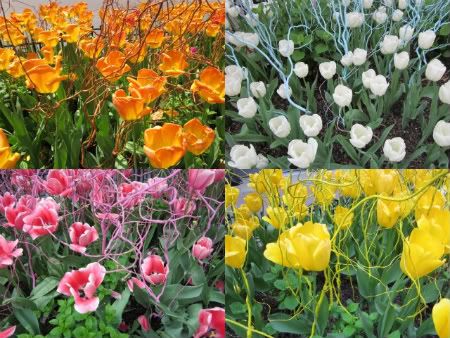 Here's a little secret: Sometimes it's hard for me to hear people say that I inspire them with my weight loss story ... and it's even harder to hear when I feel like I am not doing much to be proud of. The reality of my weight loss is that it's really only a side effect of my true goal, which is to overcome my emotional eating and learn to live a healthy life as a recovering compulsive/binge eater. As I improve in one area, the situation in the other reflects that; this week I struggled through a relapse, and the results of my weigh-in were thereby affected.
This week, it was one great day followed by a day when everything felt out of control, over and over. On Wednesday, I was unbelievably depressed and asked my sister Katie if she was around to videochat. We connected, I asked how she was doing and how finals were going for her, she filled me in quickly on her last week, and then asked how I was doing.
Cue the sobbing.
"I'm having a really hard time right now, Kate..."
A simple thought, plainly stated, but as heavy as a ton of bricks on my heart, seemingly impossible to lift off and free myself. I told her that I had been binge eating, that I was so upset by everything happening with Mom, that I felt stressed and overwhelmed and out of control in so many areas of my life. I apply for jobs and don't know if I will get them, but if I eat enough, I know I'll get a stomachache and fall asleep - I just wanted to feel certain about something, even if it was something that I knew would hurt me and get me further from my goals. It felt like rock bottom all over again.
Katie is an incredibly wise kid, definitely the voice of reason in our house, and she talked me down calmly and logically. I can't control the job situation and I can't control the situation with Mom - but I can control my food and my workouts. Everything will fall into place - the situations will improve, just
stay focused on this one thing
, she said.
So that's what I'm doing. I'm trying my best to focus on one day at a time, and right now, I'm two days strong since my last binge. I lost nearly five tons of emotional weight yesterday when I handwrote a nine page letter to my mother. (I figure the exchange rate is about a thousand pounds per page. That's kind of what it feels like.)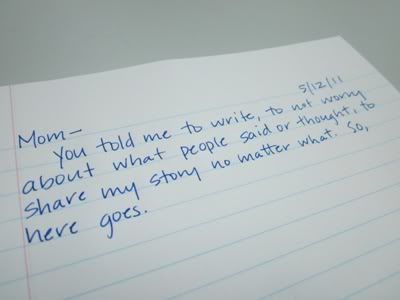 I told her things that I knew were painful to write and that I know will be painful to read, but that had to be said in order for me to move forward with my healing. I'm proud of myself for finally sticking up for what I believe in (me, my lifestyle, my goals), as I generally tend to remain quiet in order to avoid confrontation. I don't think the letter was overly accusatory - my intention was more of a catalyst for open and honest conversation. It's getting mailed off today with a copy of "Women Food and God" that I bought for her.
So, there you have it. This week, I did a lot of snacking, much of which was not fueled by physical hunger, and so in turn, I did a lot of emotional and physical hurting. At my lowest this week, I was down one pound; at my highest, I was up five. I'm checking in today up one pound, back to 210. I don't feel bad - I've punished myself enough this week. I've also done a lot of self-reflection, of reading, of writing, of listening. And you know, right now I feel like one of those adrenaline moms, finding the strength I didn't know I had just when I needed it most.
What about you?
What great strengths of yours have you discovered (or rediscovered) on this journey? Who/what motivated you - a person, an event, a blog post, etc.? This week, I was incredibly moved by a series of posts on
Andie's
blog called
What I Miss From 135 lbs Ago
. Her 135 pound loss has her at goal; while my similar loss is only slightly more than half of the losing part of my journey, I related to her story so deeply. It's such an important read, I urge anyone - at goal, on the way, just getting started - to check them out: here is
Part 1
, then
Part 2
, and finally
Part 3
. I also highly recommend her blog in general - great recipes, incredible wisdom. One of my favorite quotes of hers on weight maintenance:
Thinness is like Ikea furniture. Looks great in the showroom, but you have to get it home and assemble it yourself. Most times it doesn't look quite like you'd hoped.
I just love the honesty.