My positive picture for the week: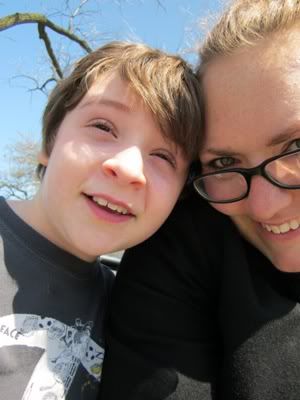 Loving life at Garfield Park Conservatory with my little bro.
What have you done this past week to help you achieve your goals?
(1) Down 3 more pounds this week to 214. Fifteen pounds to onederland!
(2) After a binge last week, I was reluctant to give up the scale again. My goal for this week is to not weigh on Tuesday and Thursday.
(3) I biked 25.5 miles this week, for a challenge total of 40.5 miles.
(4) I got over 60 minutes - I did most of an hour a few days ago, then got over the goal once my brother got here and we started playing together. Oh, nunchuck! I have missed you.
(5) I made progress on #64 (Send 25 postcards via Postcrossing). I sent postcards (China, Germany, the Netherlands, and Canada). One more card until that goal is completed!
(7) I applied for two jobs, both of which sound completely perfect - full-time lecturer positions here in the city. I'm nervous but hopeful.
What did you do this past week to make you feel good about yourself?
I bought a new digital camera! This sounds unrelated, but stick with me: my old camera had been broken for well over a year. My brother dropped it and the tiny piece of plastic that kept the battery latch closed snapped off. The thing is, though, the camera still worked totally fine - you just had to hold the latch shut while using it. I always said that I didn't want to waste money on a new camera when my old one worked just fine still, but to be honest, I couldn't justify the purchase to myself because I didn't think I had a life worth documenting. I never went out with my friends because I was embarrassed of how big I had gotten, I rarely left the house unless it was completely necessary because I didn't want to be made fun of, and I never took pictures of myself because I hated everything physical about me.
Taking pictures of myself is totally crucial on this journey. I want to document it as much as possible - plus, it helps me see the physical transitions for myself. Like the difference between this picture from Saturday: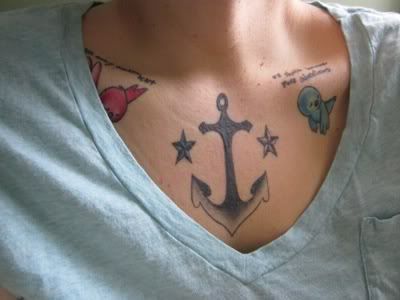 And this one that I found recently, a relic from Spring 2009 (not even my biggest here):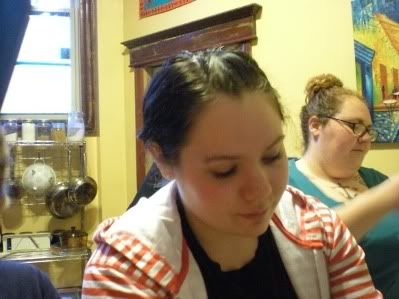 Holy cow, indeed.
Are your SFC goals your ultimate goals or steps to your ultimate goals? Do you find it easier to set big goals or do you like making mini-goals?
I guess they're steps to my ultimate goals - my grand scheme long-term goal is to live a healthy and satisfying life, so these are all going to help with that. Most of mine are weight/exercise related because that's my main focus right now, but I also have some non-weight goals to make sure my life is well-rounded. I usually make big goals with smaller goals attached, like checkpoints in between.
What are some of your ultimate goals, things on your bucket list?
I like traveling and would love to do more of it - I would love to bike around France as my long-term weight loss reward, especially the south, with the fields of lavender and sunflowers.
If you could achieve only one more thing in your life, what would it be?
Have my own family. Maybe it's a little silly, but all I've ever wanted to do with my life, even when I was a kid, was to be a mom. I'm okay with not drinking beer at Oktoberfest or betting $1000 on black in Las Vegas - all I truly want is to have an awesome husband and a few kids of our own.