This has been a pretty ho-hum week. Not good, not bad. Just nothing terribly exciting. Fairly routine. Not complaining - I'd rather have boring than bad, I suppose. The weather is dreary but next week is looking warm (a few days will be sunny, even!), so that's something to look forward to.
I went to the movies on Tuesday night. It was my rest day and I wanted to get out of the house, so I saw a documentary on Stephin Merritt at the Gene Siskel Film Center, one of my favorite places in Chicago. I love the Magnetic Fields and all of Stephin Merritt's various musical projects, so it was really enjoyable. I also really liked the way my body felt sitting in the theater seat - the last time I went to the movies was back in October with my kid sister. We saw "Gentlemen Prefer Blondes" in the same theater and I was just breaking out of the 300s - it was the day of my
stair race
, actually!
Right now, work is just work. My students' post-spring break malaise has settled but now is starting to transform into end-of-semester sliding. They have an exam today and turned in compositions yesterday, and hopefully I don't pull out all my hair while grading - their last exams were not their best. I'm getting observed next week - a videotaped observation - so I'm nervous about that. I'm getting recorded with my best group of students, so that's a comfort, but still, the anticipation always makes me a little anxious. I know I'm a great teacher - at our last observation, all of the other instructors were told a list of things they needed to improve, and my meeting was not much more than the director saying
"Mary, you are an exceptionally gifted educator."
(Verbatim. I wrote it down to tell my parents.) But still, the process and the review is a big stressor, especially considering I'm on the edge of my seat waiting to hear about a job for the fall.
Add that stress to the idea of my mother and brother being here about one week from today, and it's looking like next week will be a real emotional challenge.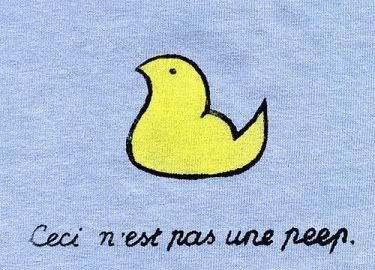 I'm counting on the sunshine and post-race adrenaline to help me stay sane, focused, and maybe even a little enthusiastic!
My workouts left me feeling incredible, especially my runs, but I ate a lot this week - I'm not mad or upset, it's just an observation. I was insatiably hungry on Tuesday. It wasn't any specific cravings or an urge to binge, it was my stomach rumbling and body screaming FEED ME. I ignored it, tried to drown it with water, but when it became physically painful, I ate one of my post-run protein bars, and I immediately felt better. Logging my food has been really helpful - looking back on Tuesday now, I can see that I didn't have a lot of protein that day, so I know that feeling can come up and now I can better plan my meals. I'm learning a lot from this, and that's something to be proud of.
I'm down 3 more pounds this week, to 217. A new decade - the teens! That's always exciting. Offline, I keep track of my progress in tables on Microsoft Word:
I note my weight, change in pounds from previous week, BMI, number of days I worked out, and three lines of comments (I figure it's like Twitter - economy of words, focus on the important stuff). My weigh in for September 10 had me at 317. My comments:
Almost 10% loss! Loving life incredibly. I've been doing the Wii Fit every day, plus I've started getting off the bus 4 stops early – another .8 miles on top of my 1.5 mile daily walk!
It's so interesting to see how far I've come in terms of weight loss and my exercise routine. I'm glad I still love life incredibly! Though it's really, really, really weird to think that I am less than 20 pounds away from onederland. I never thought I'd get this close, let alone still feel strong and powerful enough to break through to the single hundreds!
What about you?
What are you looking forward to this weekend? What's something you learned/saw/did this week that made you feel proud?