... it pours. Without fail.
I have a lot of things weighing on me right now, and I'm not sure I want to write a proper post for each one - I *do* need to get them off my chest, but I just don't want to draw them out into multiple posts full of complaining, anxiety, and my odd neuroses. So, here we go, list style. Buckle up, I can't guarantee this is going to be a well-articulated smooth ride of thoughts.
1. My dad is back in the hospital. As of my last phone conversation with my mother, it's not looking terribly serious, but still, it's troubling. It feels like this stuff never ends. I don't want to say I'm jinxed, but as soon as I start seriously researching a vacation, something happens and I'm so grateful that I didn't book a flight or anything because now I can afford to fly home if I need to. (And then I start to feel guilty that I'm thinking about myself and my stupid vacation after hearing that Dad is sick again.)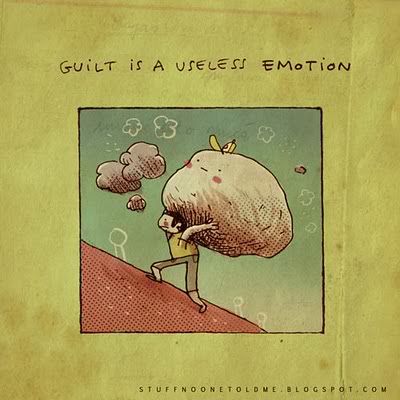 2. My friend that I am running the Shamrock Shuffle with in just over a month didn't listen when I told her to be careful not to overtrain, and she messed up her knee pretty bad. So she'll be doing the race, but only running a mile at most, then walking. We run together on Sunday mornings, and I asked her flat out the other day if she'd be able to do the race, and without addressing my question, she said that no matter what she ends up doing, she wants me to run the whole thing. I feel really conflicted about this. On the one hand, I want to run this race more than anything - but on the other, I don't want to abandon my friend. We're in this together.
What to do?!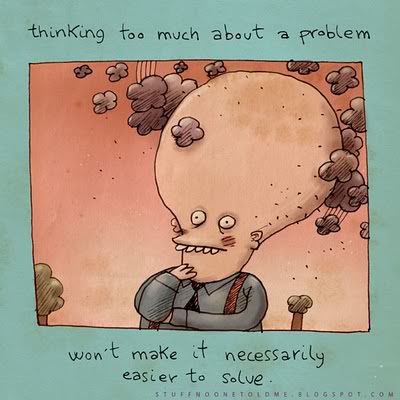 3. I'm in an awful funk. I keep getting up every morning, going to work, going to the gym, and eating well. But I'm still feeling really unsatisfied most days. It's an odd feeling, especially because I'm so cheerful most of the time, even when things aren't going so well. Lately it just seems that every strong week is followed by multiple weeks of instability, and I can't completely pick myself up. I honestly think it's the weather and my need of a change of scenery, but knowing what needs to happen doesn't really make it all that much easier when it's sort of beyond your control.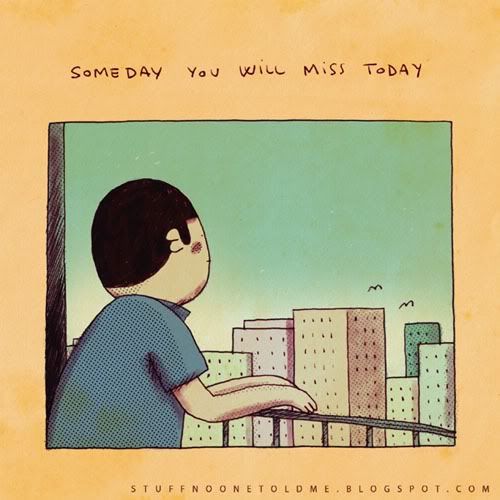 4. Also adding to my malaise: I'm totally smitten with a boy that, even if he was interested in me, I cannot be with right now, for a few reasons. He'll get his own post soon enough, but at the moment, I just can't process the thoughts. The problem is that I get emotionally attached far too quickly and it's tearing my heart apart just thinking about the eventual heartache I'm setting myself up for. These are not real current concerns, these are worries about possible future concerns, and the logical 24-year-old me knows that. But the 13-year-old me that's raging inside my brain lately is bouncing off the walls. I'm worried that these new feelings will disrupt the path I've been cruising along for the past few months, and that feeling of slipping and losing control is the last thing I need.
In so many aspects of my life lately, I feel like I am 13 again: my weight is about the same now as it was then, my body is changing, and my brain feels totally unsure about how to process this new world I am living in. It was awful dealing with these kinds of transitions at 13 when I had no real life responsibilities - just fight with my sisters, yell at my parents, and stomp off to bed early. But to have to live with this all and still go to work, pay bills, run errands, and interact with people? It's exhausting. And I'm not entirely sure what I need to do to fix it.
A good cry helped.

Some other ideas: I need to expand my offline support system. I need to feel less guilty about things that I cannot control. I need to hold onto what I can right now (thank you,
Sarah
). I need to make specific goals - a day at a time, if need be - and I need to stay focused. I need a change of scenery, even something as simple as mixing up my routines in a small way.
*sigh*
I told you this was going to be all over the place.
It's supposed to be a little warmer today, and I hope that makes me feel better. Teaching will be a breeze since my kids are watching a movie, and I fully intend on getting to bed early tonight. I'll be bringing a paper notebook to my classes today to take notes and make a more specific plan of action, and hopefully this wishy-washy feeling will go away soon.
How do you deal with that wishy-washy feeling? (Please tell me I'm not the only one who feels this way sometimes!) What do you do to mix up a stale routine?