Last week I had some great workouts that I pretty much wasted by overindulging on treats - I ended up with only a single pound loss. So last Friday, I declared this week to be No Treats Week, and I stood by it. It wasn't terribly hard avoiding them - if I don't have junk in the house, I'm no longer likely to go out and get some. That's a pretty big NSV for me!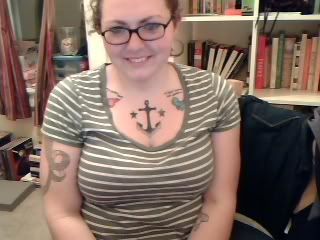 I kept the house stocked with fresh fruit and veggies to snack on and I resisted the candy in the office. I kept my calorie intake in check and logged some terrific workouts.
And the result? This week, I'm down 3 pounds to 225! Woo hoo! Especially after last week's loss, I'm feeling good. This makes a total of 120 pounds lost.
This loss means I met another goal (225) - next stop, onederland! I can't believe this is close enough to touch. It's so exciting! And speaking of touch: another NSV for the week, but a strange one. The bones in my hands are becoming more visible. It was too hard to take a picture of, but there they are ... a little strange, to be honest, but interesting!
I'm hoping to keep up this momentum as I enjoy my break and get ready for my little vacation. I won't be using the gym the one night I stay in the hotel, but I plan on getting my fair share of exercise the two days that I will be walking around seeing the sights - paired with not going overboard with eating, it should be good. I will get back to Chicago late Thursday night and I need to be mindful of my weigh-in the next morning!