Yesterday was really, really wonderful. I went to the Field Museum for Free Day and marveled at the fact that the last time I went, I couldn't get through the whole thing without stopping to rest. This time I saw nearly everything, then I decided I didn't want to stand still waiting fifteen minutes for the bus, so I went for a two mile walk along the lake, through Millennium Park, and then downtown to catch a bus to get ahead on some work for this week.
I think that with all my race training, I may have forgotten how much I truly enjoy simply walking. I love exploring and adventuring, and I'm so lucky to live in a world city where there are always new things to see and discover.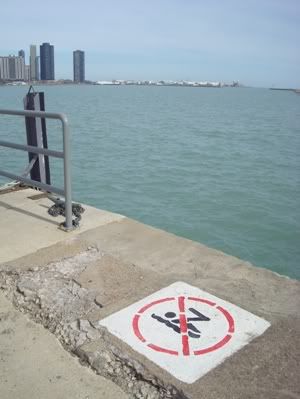 It was chilly along the lakefront, and the wind didn't help. But it was sunny, and that made it great. I munched on a banana and a 100 calorie pack of cocoa roast almonds and loved everything about who I am, where I am, and what I am doing with my life right now.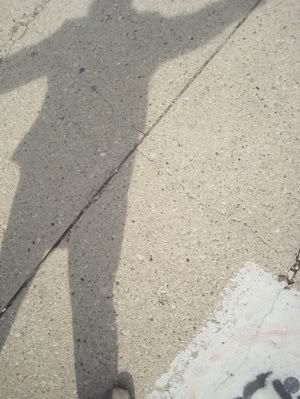 Part of growing up is realizing that there are a lot of things in life that we can't control. Stemming from that, two other major lessons are learning how to work with what we can control and how to deal with what we can't.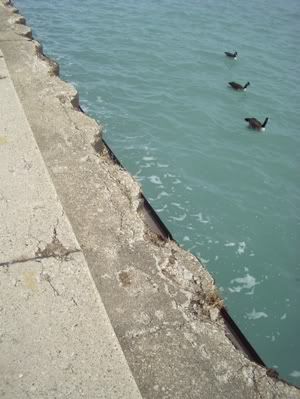 I can't control the lousy winter weather in Chicago, but I can try my best to make my own sunshine. I can try to make the most out of every day, no matter what the forecast shows for outside.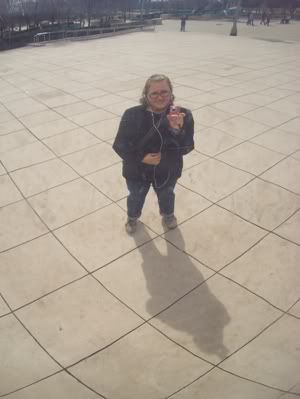 I can't control my father's failing health, but I can try my best to prevent myself from ending up the same way. I can love him and help him in every way that I can, and I can try to not feel guilty or assume responsibility for his actions and his decisions.
I can only control Mary.
I can only make my own decisions.
And walking through the park yesterday, I made up my mind about my vacation.
Last summer, I had planned an overnight trip to St. Louis, MO. I made an itinerary with excruciatingly specific details (just like I like!) before checking the weather - 95-97º both days. That would have been tough for anyone, but I was 345 pounds and didn't want to be tired and sweaty in a strange city. So I saved the file and forgot about the trip.
Next week, I'm going.
It isn't foreign or fancy, but it should be fun and not bank-breaking - in fact, I can stay overnight and see quite a few sights for half the cost of a flight to Connecticut, so I could even take another small trip somewhere later this summer. I have worked incredibly hard this past year - finishing up grad school, working at my first grown-up full-time job, losing 117 pounds, and keeping semi-sane with all the emotional changes and identity redefinition that's been going on with all of it. I deserve this little reward, and it'll be really nice to get away - no guilt, no anxiety, just relaxing, exploring a new city, and enjoying my incredible life.