A couple of NSVs for this week: a few co-workers whom I have not seen in a while both told me that I look great these days, which put a smile on my face. (Even though one lady's phrasing was a little awkward: "You've lost weight - you're so pretty!" - I smiled and focused on the positive.)
The other one, though, is a bit more of a personal victory. I love cheese, but I have not kept it in the house since August because it is a binge trigger for me. Usually when I want some cheese, I will buy a single stick of string cheese at the grocery store. But last week when I was running my errands, I bought a 12-pack of string cheese, just to see if I could handle it - and it has been a total success. It isn't screaming to me like it used to, which is huge progress for me in the right direction - in the past, a 12-pack of string cheese would be gone in a matter of minutes!
I weighed in this morning at 239 - a three pound loss for the week, and a new decade, finally! I'm pleased - I did about average with exercise this week, but I think what really helped was that I tried to make my dinners more balanced - fewer carbs than I had been eating lately, and more protein.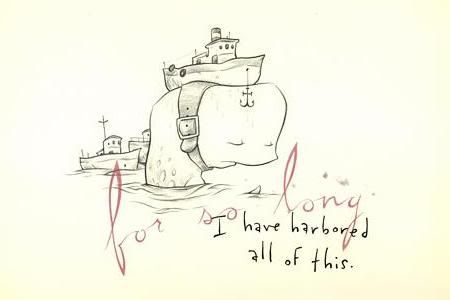 I find that eating the majority of my carbs earlier in the day and most of my protein later works really well for me.
Also, not an official goal, but something awesome worth mentioning: I have lost 106 pounds of the 210 I set out to lose. That's slightly more than halfway done! It is definitely a good feeling to know I'm on the other side of the mountain now, but at the same time, there's a lot of anxiety. Pardon my mixing metaphors, but I think
Loretta
put it the best way: right now, I am in the middle of a vast ocean. I'm far enough from the place where I started, yet still not quite able to see where I aim to end up. The challenge is trying to stay afloat, to just keep rowing even though land is still so far away.