The awesome and artsy
Loretta
invited me last week to join her and
Anne
for Toon Tuesday, where they both create art for their blogs every week. It's something I'd like to do seriously, and the next time I make some art (likely soon), I will share it on a Tuesday. I don't think these are quite the drawings that those ladies had in mind. But I wanted to tell this story a little differently, and drawing really helped me sort through the events and deal with it myself.
In case you were concerned, please know that I will never, ever run out of things to write about ... because as long as I walk this earth, I will have awkward experiences that leave me with way too much to think about - which I will then share with you.
So, without further ado, here you go: here is a pictorial representation of events/thoughts related to my date from Saturday night. (I apologize in advance that all the couch ends turned out looking pretty phallic. And I forgot a couple of torsos. Torsoes? Oh well.)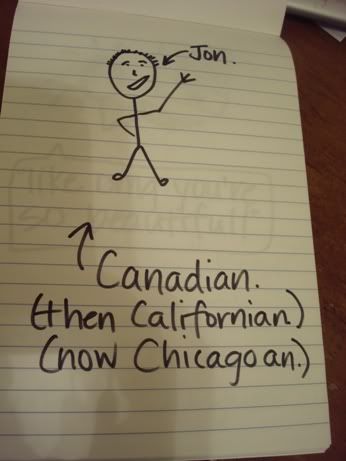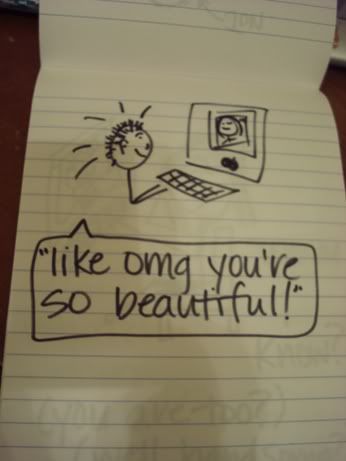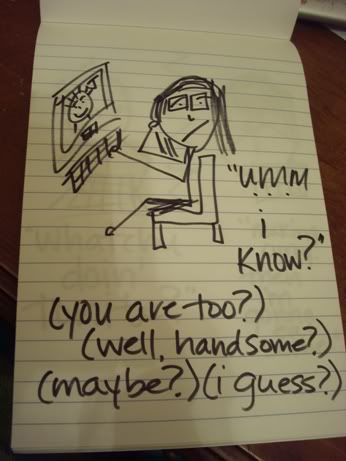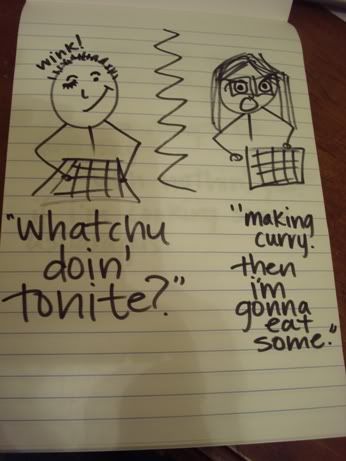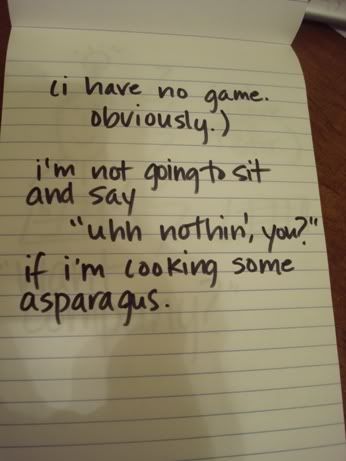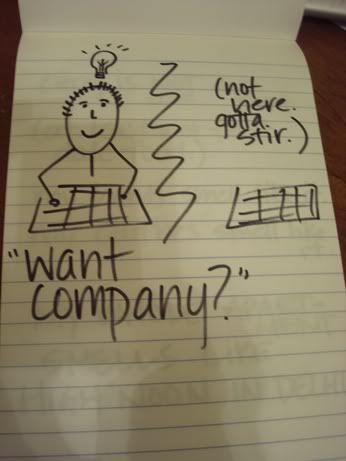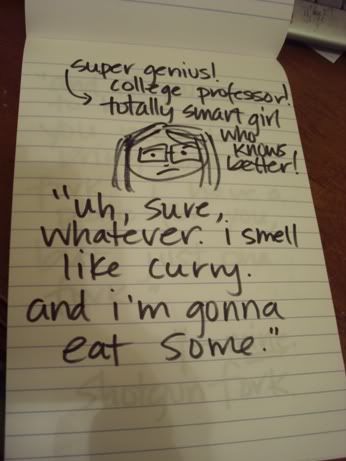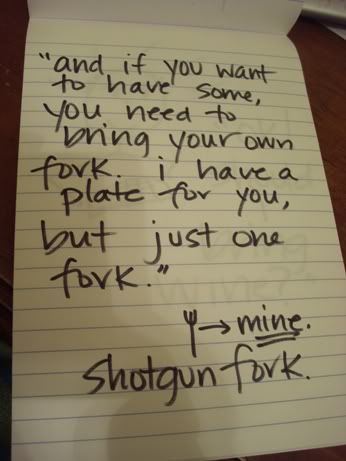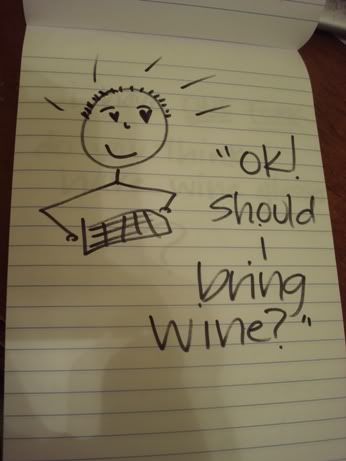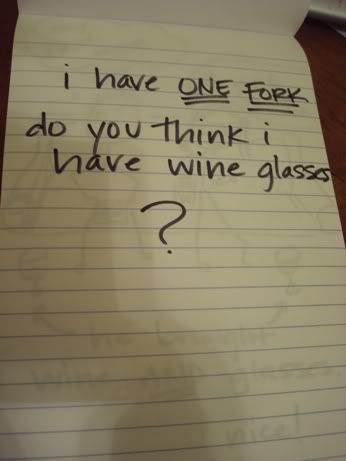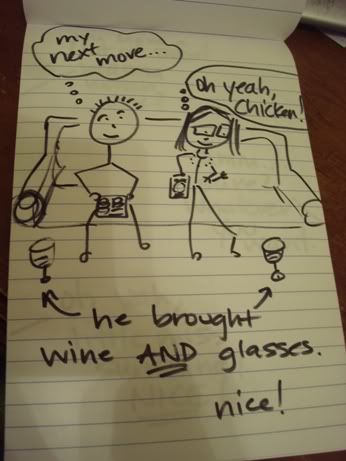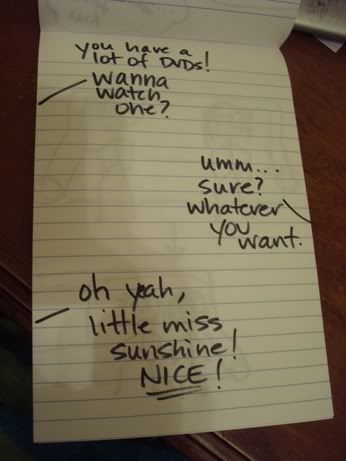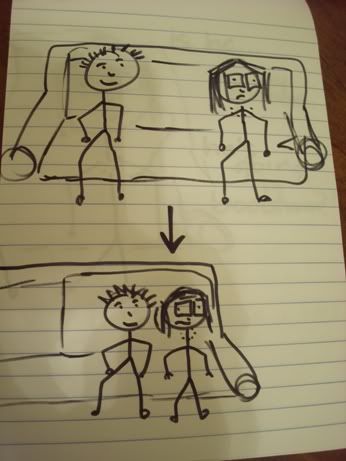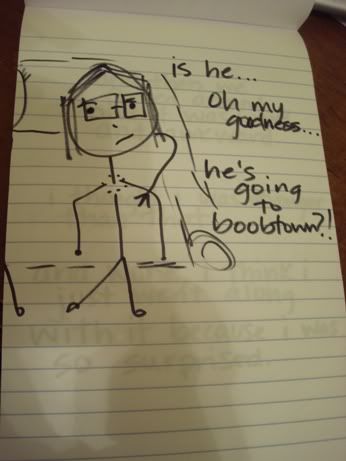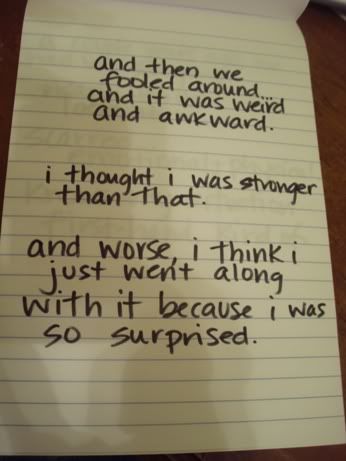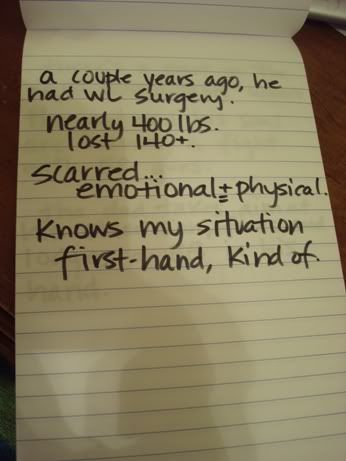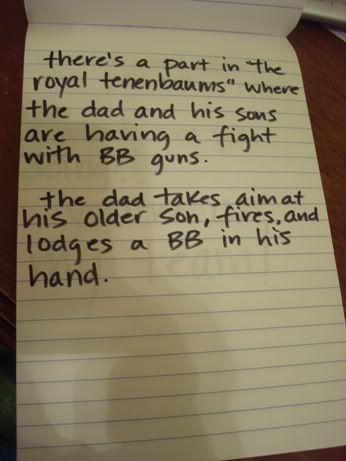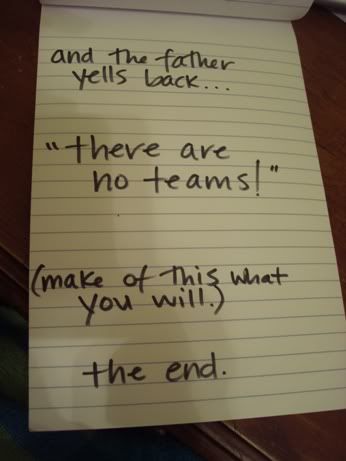 Epilogue: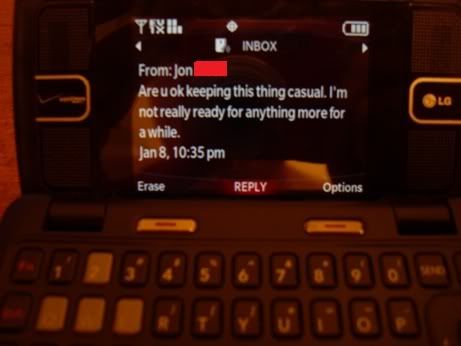 I have a lot of growing up to do still.