I am
not
a morning person. I used to be, when I was a kid. (My sister Lisa was not one then, and she is not one now.)
But now, I am deeply in love with sleeping in. I'm not grouchy when I wake up, and I would much rather teach morning classes than afternoon ones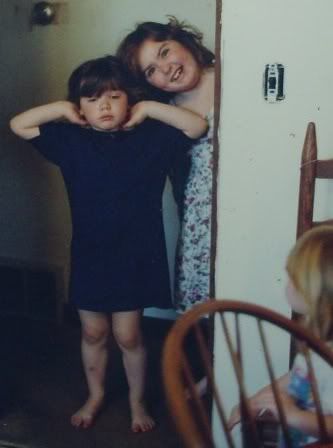 (the morning kids tend to be a bit more motivated, at least most of the time!). But no matter how much I love my job or how hopeful I may be about what the day holds, I still hit the snooze button multiple times every morning. I have seven or eight alarms set on my phone for the morning that go off every five or ten minutes for an hour and a half. I wish I were kidding.
When I first started losing weight, I jokingly told some friends that sleeping was my favorite exercise - and even now, it's still right up there with running. As a full-time grad student and part-time teacher, a ridiculous number of precious sleep hours were sacrificed during the past two years in favor of paper writing, novel reading, lesson planning, and exam/composition grading marathons. Now I teach full-time, and even the tough weeks are still less work than being a student - and my nightly eight hours take absolute top priority. Grading pop quizzes can almost always wait.
Yesterday morning, my friend Lorelei (with whom I am running the 8k in April) and I were discussing the Resolutioners at the university gym, and she suggested that it might be less busy in the mornings - we could head there before heading to the office! She's definitely a morning person, but I don't know if that schedule would work for me. Working out fills me with adrenaline, but afterwards, I like to go home and decompress a bit. I'm not sure I would be able to head to the office and then teach for several hours.
What about you?
Are you a morning person? Do you prefer morning, afternoon, evening workouts? (There was a 24-hour gym near where I went to college, and it was suprisingly busy at 2-3am when my friends and I went from time to time...)