This is me in July, right before I decided to lose weight.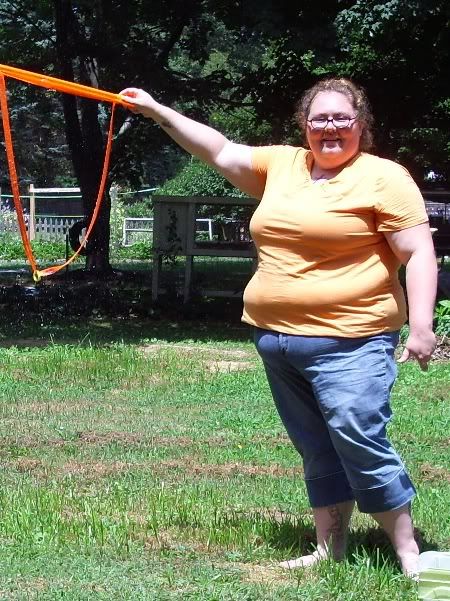 That is what I looked like at 345 pounds.
This is me now, exactly six months later.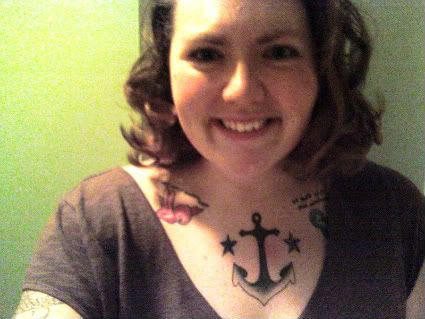 Six months ... and 102 pounds later.
Excuse me for a moment while I bawl uncontrollably over here.
This is so remarkable. This is astounding. This is something I never, ever thought I was capable of. And this is just the beginning.
If numbers are your thing, here are some stats:
I am currently 70% of my starting weight (243/345).


I have lost 49% of the pounds I decided to lose for my long-term goal (102/210).


My BMI has dropped from 55.7 (super obese) to 39.2 (obese).


My pants have gone from a size 26/28 to an 18.


I have not binged in nearly six months. (Related: my monthly food bill is half what it used to be.)
I hope I'm not alone in saying that there's something both exciting and truly terrifying about reaching goals. It's great, because you have accomplished something you set out to do, and you're better for it. But at the same time, it pushes you into the unknown and demands even more of you than you ever knew you could give. I'm a little nervous and a little anxious and a little scared ... perhaps even more now at this point than I was when I was first getting started! But doesn't the saying go that when you feel that way, it usually means you're onto something big?
I cannot thank you all enough for your advice, love, and support during my first hundred pound loss - I'm unbelievably excited to see what challenges, rewards, and changes the next hundred brings!