My best friend Jill and I love to play the "desert island" game. Basically, you assume that you're stuck forever on an island, so what would be the three to five things you wish you had with you? (The quantity depends on how ambitious we're feeling that day, I guess.) These have to be the favorites to beat all favorites, because they'd be your one choice for the rest of your life.
I'm definitely a lady who knows what she likes, but still, we can get pretty intense with our discussions and justifications, which makes it all the more fun. My desert island movies are "A Fish Called Wanda," "The Royal Tenenbaums," and "A bout de souffle." My desert island books are "The Great Gatsby" by F. Scott Fitzgerald, "How to Cook a Wolf" by M. F. K. Fisher, and "Bee Season" by Myla Goldberg. And my desert island foods? My mom's eggplant parmagiana, banana ice cream, and cereal.
I know it seems completely ridiculous, but cereal is one of my favorite foods. Maybe because there are so many different kinds ... and oh, how I love them all. Back in the day, a box of cereal would be a great binge for me - it would satisfy my fullness need while also horribly cutting up my mouth from eating it too fast. It was a pain that distracted from the pain of my daily reality, and I loved it.
A quick visual: a serving of most cereals is usually 3/4 to 1 cup.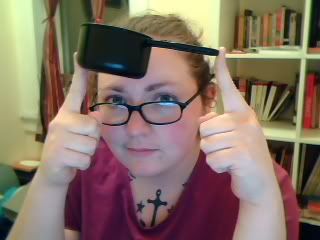 This is the bowl I would use for my cereal binges.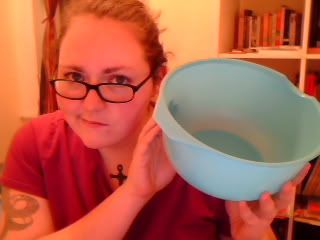 I don't even want to think about how many servings that is.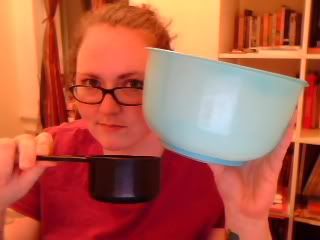 Once I was sprawled out on the couch, clutching my stomach and nursing a post-binge stomachache, and I told my sister Katie that I could eat cereal for every meal of the day. She told me that even though it sounds amazing, it would eventually kill me.
What?!
Katie is an exceptionally bright young lady, and she definitely paid more attention in science classes than I did. She agreed that cereal is completely delicious, but the problem is that it doesn't have all the things you need to survive - even if you had some special cereals with more of one vitamin or extra protein or fiber, it wouldn't be enough. You could overeat constantly, be completely full of cereal, and still suffer from malnutrition. This baffled me at first, but it totally makes sense. Eating a variety of foods not only helps makes life diverse, but is necessary in order to have all of our nutritional needs met.
So unless I find myself on a desert island with inexplicable magical abilities, I don't think I'll be subsisting on only cereal any time soon.
What about you?
What's your "desert island" food? Are you able to find a way to incorporate your favorites into your healthy lifestyle? And how do you manage food diversity?