When I was a kid and lived at home, we never watched TV - we didn't get cable, so it wasn't even an option. Shortly after I went away to college, though, my family got a satellite dish, and it was like the feast after a famine. There are
hundreds
of channels - no joke, anything you could possibly be interested in, there was a channel for. We all had our favorites. Dad liked anything sports related, Mom liked the cooking and DIY channels, Dan liked Nickelodeon and the Disney Channel, and my sisters liked the music and independent film channels.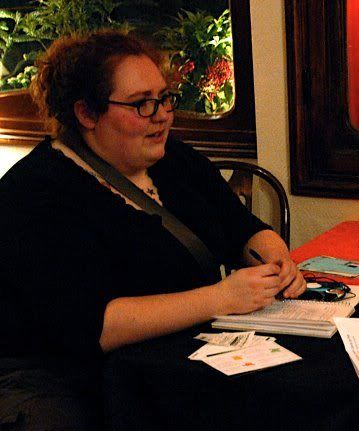 Because of school, I wasn't around much, but whenever I was home, my favorite was the Travel Channel - as much as I profess to be a homebody, I totally love traveling. Admittedly, I haven't done much of it, but I'm still completely in love with the experience.
It was so nice to watch these shows and see what kind of incredible experiences these people were having all around the world, but at the same time, I envied them - they were off having adventures, but I felt very grounded. I used the homebody excuse for years to avoid studying abroad, but the reality was that the thought of living in Paris paralysed me with fear. It was a nice dream, but just not feasible with me being over 300 pounds - even if I went, I wouldn't be having the dreamy experiences that Samantha Brown and Anthony Bourdain had. I was obsessed with what the slim and fashionable Parisians would be thinking...
Mais regarde cette grosse Américaine!
The dream of a second language learner is to be comfortable in a foreign environment and to be understood, even by natives. It didn't matter how good my French was, I would never be mistaken for a Parisian on my walks through the park or my trips to the market on account of my body.
My senior year of college, I did a course abroad - a one week trip over spring break to Paris, with coursework to be completed upon my return to Connecticut - and the experience was incredible. I visited historical monuments, ate incredible meals, and the locals even understood when I asked for directions! The perfect word for Paris is "breathtaking," and unfortunately, I found myself understanding it on a few different levels.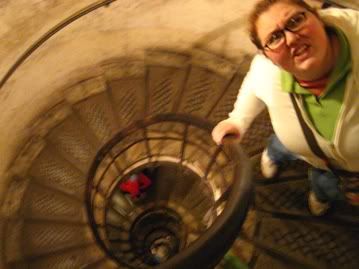 Running in the rain for our night cruise on the Seine should have been a lovely moment out of a classic movie, but honestly, I thought it would kill me. Climbing the spiral stairs of the Arc de Triomphe isn't an impossible feat, but it took everything for my wobbly legs not to collapse before reaching the top. And walking through parks and gardens was somewhat less dreamy since I had to stop somewhat frequently to rest my feet. I was so glad that it rained the day we went to Versailles because the plan had been to ride bikes all over the palace grounds, and I knew that I wouldn't have been able to keep up.
Now, nearly three years later, these memories of my old self make me a little sad. Your first trip to Paris only happens once - I knew I was going for nearly a year, and even that couldn't motivate me to get healthy. I didn't do and everything that I wanted, and all because of self-imposed physical limitations. I don't want it to sound like I was miserable the entire time - I truly loved it. It was incredible, and I made the most of it given my situation at the time. I just can't wait to return as a lighter version of myself and take the city by storm!