The fabulous Amy from
Life's Journey With a Smile
is hosting a pretty amazing challenge to help us all beat the winter blues.
Since I am the kind of girl who totally loves a challenge, you can count me in!
The details are in
this entry
of Amy's blog. Basically, each week she will be sending out a survey (always fun!), and we will post them in a blog entry along with a positive picture and updates on the ten goals we set for ourselves to achieve by the end of March. Here are my goals:
1. Achieve my 100 pound weight loss.
I'm about twenty pounds away right now ... I can do this!
2. Train for the Bank of America Shamrock Shuffle Chicago 8k on 4/10/11.
A few weeks from now, I will be ready to run a 5k - by the end of March, I think I could reasonably add less than two more miles. A per mile pace of 15:00 or better is required (my pace in my first walking 8k was 16:12). I'm a little apprehensive because right now I am running 2.5 miles (about 4k) with a per mile pace of about 14:00, but I also haven't even ran a "real" race yet - my first is 1/1/11. So we'll see how feasible the Shamrock Shuffle is. It would be the biggest race I've been in so far, in terms of participants - I believe it's the second biggest in the city, after the Marathon. In any case, goal #1 will help with goal #2!
3. Begin looking for jobs (try to apply for at least one).
My contract at the university is up in May. I need to start looking for lecturer positions ASAP - the earlier the better, I think. I also need to update my CV - I'm competing with PhD's who also need jobs, so I have to pull out all the stops and let these colleges and universities that I'm the absolute best candidate out there.
4. Be an amazing teacher.
This sort of ties in with #3 - having completed my first semester of full-time teaching, I now have a whole list of things that I am not satisfied with and that I would like to improve on. I'd like to implement as many of them as possible for my Spring 2011 classrooms; this challenge will start before the semester begins and will end shortly after midterms.
5. Complete two of my 101-in-1001 goals.
I'm looking at you, reading based ones.
6. Visit three museums on their Free Days.
Every museum in Chicago has at least one Free Day a month - it's warm, indoors, and free. In the middle of winter in Chicago, you can't ask for a better deal!
7. Spend 1/4 of my tax return on new clothes.
I'm not expecting a huge return, but still, part of it needs to go towards getting clothes that don't make me look like a little kid playing dress up.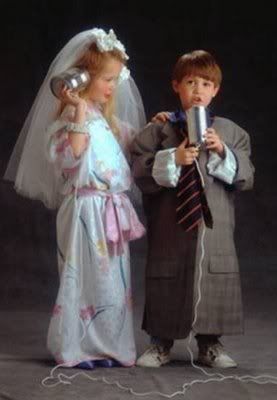 Yeah. Just like that.
8. Make art.
This is a really inspirational time in my life, and I would love to express some of these feelings via my artwork. Doesn't matter the medium, I just want to create as much as possible!
9. Do something every week to make me feel gorgeous.
This was one of
Jess
' goals for Drop Dead Gorgeous by December, and I totally love it. Especially at this point in my weight loss journey, I think that doing little things to help me feel lovely is incredibly important.
10. Go to the opera.
I know this seems silly, but I'd like to make it to the opera at least once before winter's over - it's such a lovely way to spend a few hours. Last year I went twice - I went with my cousin Sarah to see "Tosca" and with my sister Katie to see "The Marriage of Figaro." It's warm, relaxing, and totally luxurious - one of my favorite ways to spend an evening in Chicago!