When I first read about the Drop Dead Gorgeous by December challenge, I knew I wanted to be part of it. I was still really new to both weight loss and blogging - only a few weeks and about thirteen pounds in - and the idea of challenges really appealed to me. This seemed like a great way to ease my way into the world of blog challenges, since I felt so new and still very restricted at the time.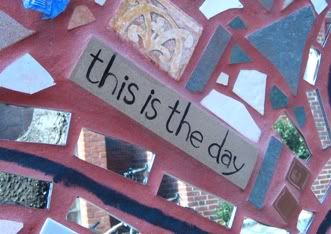 Fast forward four months.
I'm just a shadow of the girl I was then. I've lost quite a few pounds, but the now-and-then weight comparison is, I feel, really insignificant next to the things I have discovered I am capable of.
In August, I could walk around the block a few times. During this challenge, I started walking 5k's - and in two weeks, I'll be running one.
In August, I was wearing size 28 work pants from Lane Bryant. During this challenge, I bought a pair of size 20's for the first time since middle school - and next week, I'm going to the store and I'll be buying 18's.
In August, I knew only a handful of healthy-ish recipes (read: could be healthy but I either did something while cooking that detracted from the health benefits, or I ate waaaaaay too much of it). During this challenge, I made over a dozen new recipes - many of which I will definitely be making again ... if I haven't already! Zucchini boats and black bean burgers were definite favorites.
In August, I was dissatisfied and generally unhappy because I was facing a two-hundred pound weight loss goal. During this challenge, I have worked my tail off and took care of over a quarter of that goal loss - and I'm still working hard. And, amazingly, with taking better care of myself came other perks. I'm not dissatisfied. I'm no longer profoundly unhappy. I have my share of troubles and difficult days, but in general, I'm loving life and feeling healthy, beautiful, and just absolutely incredible.
(Drop dead gorgeous, you might say.)