This was a really,
really
,
really
,
really
strange week. Luckily, I found a lot of inspiration this week, especially from my blog community. The things you are thankful and grateful for are so moving, and help keep me focused on what truly matters in life. The love letters we've written ourselves have been incredible.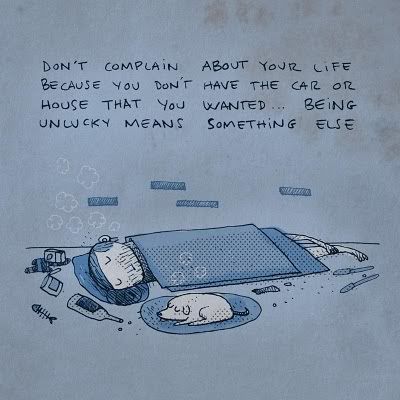 Some people even reached their goal weight, and I got a great sense of comfort from reading about the emotional side of weight loss - in no aspect of this journey am I alone.
But I was feeling really wishy-washy for a while. It was a lot of different things coming together - work stress, financial stress, personal life stress, dealing with my new body stress - and it all made for a really strange attitude. And - I was extremely tired all week. Moreso at the beginning, and as much as I really wanted to go to the gym or go out and do things, I just felt completely knocked out, and didn't want to push myself. This was
not
a case of me feeling lazy and not wanting to try. This was me feeling physically exhausted, and needing to focus on the bigger picture of my heath. Sunday, I slept about fifteen hours. If my body is able to sleep for twelve hours, eat some cereal, and then sleep for three more hours, I clearly need to rest. (Added perk: fifteen hours of sleep for a 280 pound person burns about 1764 calories. Win.)
I think part of the cause of this was my go-go-go attitude. I have so much more energy now than I did back in July ... really, more than I have had in years. And unfortunately, even though my body is shrinking at an incredible speed, my ambition is still faster.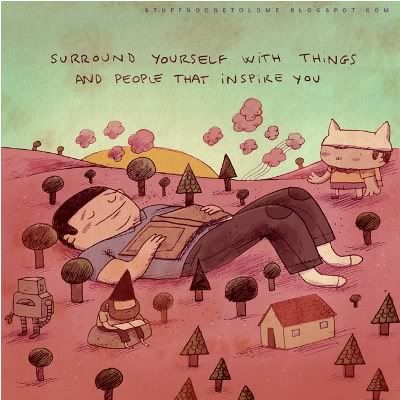 Now that I can move around so much easier, it's all I want to do! But rest is just as important as all the other measures I am taking to get healthy and live a well-balanced life.
In the end, my week has ended well, sort of. My major anticipated stressor of the week, my observation, ended up getting canceled about an hour before it was supposed to happen because unfortunately, my boss had a personal emergency. I'm secretly hoping it's canceled and not just postponed - I don't mind getting observed, it just makes me a little anxious and with only two and a half weeks left in the semester (!!!), there's already so much to worry about without my director sitting in on me.
My other two sections have had a great week so far - they watched an old black-and-white French suspense film called "Les yeux sans visage" ("Eyes Without a Face") and their reactions have been great. They saw "Amélie" a few months ago, which I think is the Wonder Bread of French films - there's a time and a place for it, but there are heartier options out there to discover. We've had some really brilliant discussions so far about this movie, mostly dealing with morals and ethics, and I love it.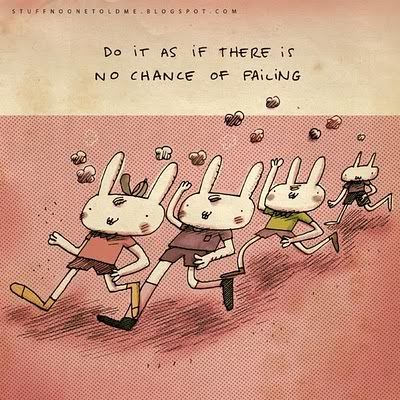 The "Amélie" discussions are always very plain, yes-no sort of answers. But they really got into this - even debating at points! - which makes me very proud as their teacher.
For workouts, I went to the gym a few times, and I've been getting back into the Wii Fit - once I signed up for the gym, I ignored it for a while, and I forgot how much I totally love it - besides my usual favorite (10-min Expert Rhythm Boxing), I've been getting into the Skateboard Arena and Island Cycling. Even though I know it's for the better, it's still kind of tough to deal with the fact that when I first started doing the Wii Fit, ten minutes of boxing burned 150 calories, and now it's only 105. For Couch to 5k, I did Week 4, Day 2 on Wednesday, and I loved and appreciated it a lot more than I did Day 1 on Monday. I usually run on the track, but there were a lot of people there Wednesday, so I did it on a treadmill - 2.7 mph for the walking, 4.0 mph for the run. Day 3 will be today, and I can't wait. I wish I could go back in time and find that 345 pound girl and tell her that I love running. She wouldn't believe me!
And speaking of numbers, my weigh-in: 276 pounds. Which means that I am down another six pounds this week. And which makes my total loss 69 pounds. Unbe-flippin'-lievable. My parents have been asking what I want for birthday and Christmas gifts, and I'm thinking that some new clothes are in order!