As I'm sure you have gathered, this has been a very strange couple of weeks for me.
Last week, I was feeling depressed and had a lot of emotional things on my plate, and so more often than not, I chose to sleep or lay around and do nothing instead of going for a walk, going to the gym, or using the Wii Fit. I usually cook most nights, but last week I was too unmotivated to even make it to the grocery store, so I ate all things I had prepared and froze - still healthy, single-serve portions, but nothing fresh, which bothers me. I ended up with a three pound loss - and while I know I need to practice what I preach and recognize that (a) a three pound loss is a healthy loss and (b) a three pound loss is still three pounds in the right direction, it's so hard. My average loss up to this point has been between four and five pounds a week. What bugs me the most is the inactivity.
And the problem is rearing its head again this week. I did nothing last week, and not just exercise. I have a lot of things to catch up on for work - for example, right now, I'm desperately trying to finish a pile of compositions I've neglected for too long. Next week is already the last week of classes!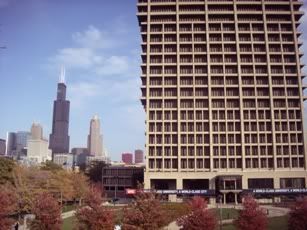 My students all have final exams on Tuesday, 12/7, and by Friday the 10th, I need to have graded all their final exams, plus calculated their final averages and submitted them to the school.
It's not an obscene amount of work if I pace myself, but my problem is that I tend to have a limited focus. Right now, all I want to do is exercise. All I want to do is get healthy and keep feeling good. But the problem is that I am not able to focus one hundred percent of my time each day to exercise. I am able to dedicate part of my day to it only because I spend so much of the rest of it working hard to pay my bills.
Since I've been focusing only one one part, my to-do scales are imbalanced - this is one of the hard parts of being an adult, but also, of being responsible with weight loss. It is unreasonable to think that for the rest of my life, I can go to work until 4:30, go to the gym from 5 to 7:30 or so, then come home, have dinner, draft my blog entry for the next day, and go to bed. It will work some nights, but I need to also allow days where I don't go to the gym, or days when I don't go to the gym OR do work.
This week, I have had to commit myself to other things - going to see the therapist on Monday meant losing hours at the office, so I spent all of Tuesday focusing on work. Luckily, I should be caught up by this morning, so I can get back in the gym this afternoon, do my 8k tomorrow morning, and either maintain last week's weight or (maybe?!) see a small loss at my weigh-in on Friday. I'm not expecting a miraculous loss, since I've been eating reasonably but with little to no exercise - not even C25k, which I am frustrated about. I'm behind a few days: I usually run Sunday, Tuesday, Thursday, and this week it's looking like Wednesday, Friday, Sunday.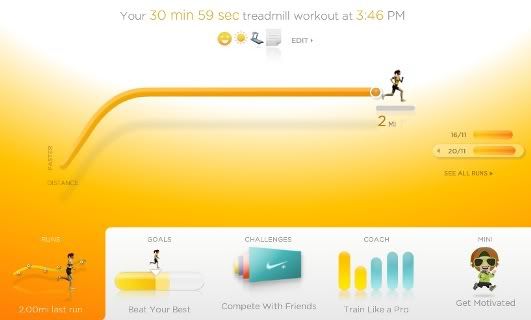 It's not fatal, but it's something I need to learn from. Procrastination is (and has always been) one of my major weaknesses that always seems to lead to my downfall. I think balance is a major theme for my new transitioning self. Balance with good and better foods, balance with exercise and rest, balance with responsibilities and time off.
How do you maintain balance with your routines and daily life?