One of the toughest experiences in my weight loss journey was the moment when I realized that I had an eating disorder. For most people, the term "eating disorder" conjures up images of supermodels and actors with bones sticking out and diets of coffee and cigarettes - and I had the same singular mindset. Someone with an eating disorder is either anorexic or bulimic - I had never learned of any other grounds. I had never really considered the semantics of it - that my severely disordered eating habits were, in fact, an eating disorder. But really, labeling it was the least of my problems at that point. The actual issue at hand was much bigger.
Like many people, I would eat whenever I was stressed out. Or when I was sad. Or when I was happy. Or when I was bored. Unlike most people, though, this was not just a little uncontrolled snacking here and there. It was ... well, unbelievable, really. Thinking back, I am amazed not only at the quantities of food I would eat, but at the speed. In college, I would go to every shop in the plaza across the street from the dorm -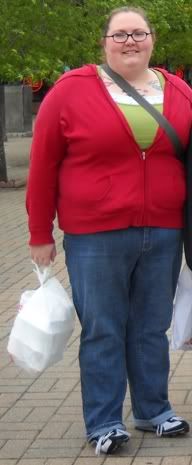 a breakfast sandwich from Dunkin' Donuts, noodles with everything from the Chinese restaurant, a toasted sub from Blimpie's, and a pint of Ben and Jerry's from the convenience store. It would be gone - all of it - in under fifteen or twenty minutes. At the end of finals during my second semester of grad school, I spent $50 at the grocery store on crazy amounts of junk food, and I ate it all within ten minutes. I would eat until my mind felt numb - then I would fall asleep, and when I'm asleep, I don't have to deal with the problems at hand.
The food was bad enough, but the speed made it worse - my mouth would get sore and my stomach would hurt incredibly, but I loved it. Feeling pain meant focusing on something other than the fifteen page paper due in three days. Unfortunately, when I would wake up from my food coma, the paper was still there, needing to be worked on, and I would feel gross and ashamed.
Shame is another key component of this. I was extremely private about my eating habits. I very rarely ate in public, and if I did, I would pick at my meal so I could take it home and eat it as fast as I could. I had a friend who always joked about the fact that, over the eight or ten years of our friendship, he'd never seen me eat before. I mean, clearly I was eating
sometime
...
I remember one time this past spring semester when I was coming home on a Friday around noon - I had skipped breakfast and I was absolutely ravenous - and the McDonald's that the bus passes on the way home was having a Filet o' Fish deal - double the pieces of fish per sandwich for $2.99. I went, got two sandwiches, folded up the bag and hid it in my backpack, and then headed back to my apartment so I could eat them. When I got home, I put the sandwiches on the table and then went into my bedroom to change into after-work clothes, and suddenly I heard the front door open.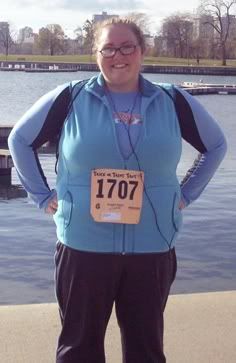 My sister's afternoon class was canceled, so she was home early. She saw that I had two McDonald's boxes and asked if she could have one since she is also not a breakfast eater and so she too was pretty hungry.
I am so ashamed when I reflect on my thought processes of that day. I eventually gave her one of the sandwiches, but I was so mad at her. Enraged, even. And not just in the moment, but for days afterwards. Now, as I look back with a clear mind, I wonder why I was so furious. Because she took away the food? Or because she took away the privacy in which I conducted my secret eating rituals?
I'm very proud of the progress I have made so far - I have not binged in nearly three months, and that has not been easy, especially with the stresses of a full-time job, bills, friends, and family. But like with people who have problems with drugs or alcohol, my food addiction and my history with binge eating disorder are things that I am going to have to deal with for the rest of my life. It should hopefully get easier, but it will never go away completely.