What a week! This has been an awfully busy week, with some roses but also more than its share of thorns.
Thorns first, I'm having a few problems at work. There are challenges presenting themselves in some of my classes, and it's been really stressful. I understand it's midterms, but there are really no excuses for students to not be completing homework or not speaking in the target language in class. I try to be compassionate and empathetic - I was once a student, too! - but kids tend to take advantage of being given a little extra freedom. Hopefully it sorts itself out today, otherwise I'll make a meeting with my director next week.
I think it's especially hard because two of the classes I teach are the same course, and despite my morning class' problems with comprehension and completing assignments, my afternoon class is not only meets but exceeds my expectations. So as much as I sometimes take things like this personally, I can't, because the materials are the exact same for both classes.
Another, less-stressful thorn, is how strangely hungry I was this week. There were a couple days when I was just insatiable. So I combatted it the best I could with healthy snacks - like baby carrots, or a couple of hard-boiled egg whites with a drop of spicy buffalo sauce (just enough heat to give it a little kick!).
That said, my weight for this week is down another four pounds - 292!!! A delightful info-graphic: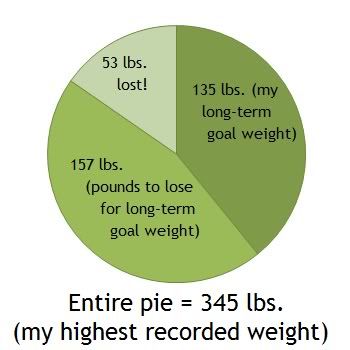 I'm back on track post-Katie's visit, and I'm feeling great. I finally signed up for the gym, which helps - I forgot how much I love the elliptical machine! Wednesday night I was feeling exceptionally grouchy because of teaching stress, and all I wanted to do was go home and sleep. But I checked my pedometer, and it said I only had 1736 steps - yikes! So I went home, got off the bus early and walked six blocks, then headed to the gym where I walked a lot and did two turns on the elliptical. My spirits were lifted incredibly - I left smiling! And I ended up logging over 14k steps for the day. It's amazing, the correlation between my attitude and my steps...
292 also means meeting short-term goal number four: making a liar out of the weight on my licence! (But in the good way this time!)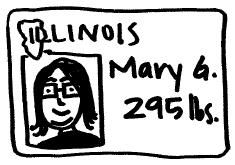 [[ Apparently, Photobucket has a problem with the actual license picture. This will have to suffice. ]]
I looked back in my old diaries, and there are three lies in this picture. That day, I was 301. That day, I said 295. And today, I am 292.
Some more visuals:
My student ID card that got denied at the gym - August 2008, about 325 pounds. Notice how I'm not smiling - that's no accident.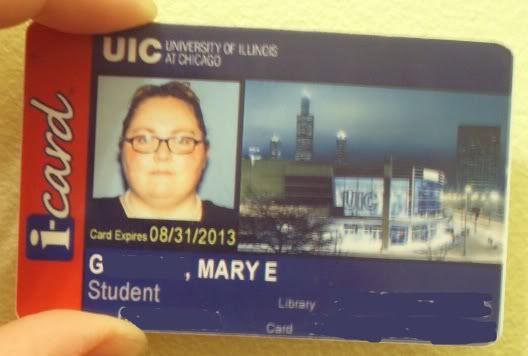 And of course, the new faculty ID I got on Monday - somewhere between 296 and 292. Still wearing pearls, but this time, I'm kinda sorta smiling!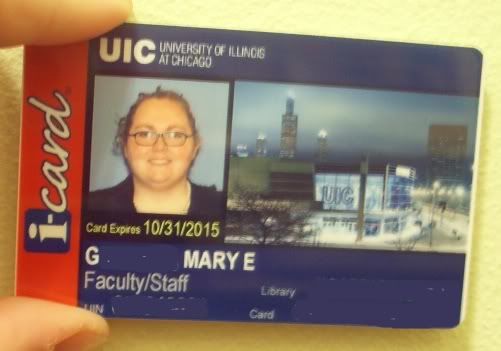 And my passport (sorry for the grainy image) - this was early 2008, and my weight was probably around 315 or 320.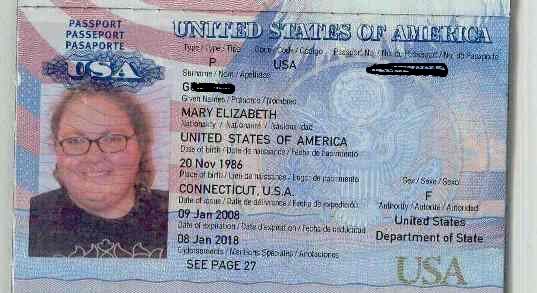 I'm quite pleased with my progress!
How was your week?