This has been another really difficult week. I'm totally excited to go pick up Kate tonight, but other than that, my week has been pretty stressful. I'm really looking forward to being with family - and taking some time off of thinking about work.
I think one of the most frustrating things about this week was feeling strangely unsatisfied. I lost weight and stayed active, but there was still a general feeling of malaise. I got blog awards from two ladies whom I find totally inspiring and whose love and support I am beyond grateful for, but it's hard to accept things like this when you feel like you aren't doing all you could. Case in point: the other night because I had to stay late at work to finish the grades and I didn't get home until after 8pm, so I couldn't go for my walk and therefore I didn't hit my 10k for the day. I was
devastated
. I've been around 11-13,000 every other day so I should be able to make 310,000 for the month, but still, I was really upset.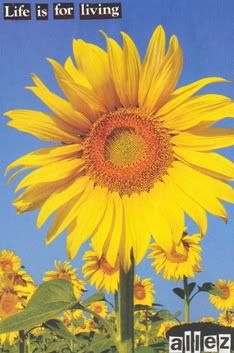 I know sometimes things happen and we have to do the best we can, but still, it's my own challenge, and I couldn't do it. The stress of having to do the work mixed with the guilt of not being able to get in my 10,000 steps really soured my night.
One of the hardest lessons I need to learn is that no matter how much a person weighs, sometimes, you have bad days. And sometimes those bad days turn into bad weeks. But even when the bad days aren't weight related - no,
especially
when they aren't related - I can't let it drag down my morale. The best I can do is persevere. One day does not equal failure. (Easier said than done, but I'm trying my hardest to honestly subscribe to the idea.)
The reason I had to stay late at work the other night was because we're in the midst of midterms (already!) and even though my students don't take midterm exams, I have to give each of them a six week progress report. It takes about four hours to compute averages and write out comments, plus we have to have a meeting of approximately half an hour with our director before passing them out to students. The students get them, glance at it, crumple it up, and most don't take any action, even if they desperately need to. It's terribly frustrating but mandatory, and once in a while a kid sees they're not doing great and they try to turn themselves around.
Another joy of these midterm weeks is that we have our students complete midsemester evaluations - where they can let me know how they think the class is going and how they feel in class. Of the three classes I teach, my one major "problem" class is a bright bunch but they never speak up, and on most of the evals they said they were shy about volunteering in class. Hopefully after my pep talk in class tomorrow, they'll improve ... typically that's what happens, anyway. We'll see. A serious teaching flaw of mine is a tendency to blame myself. If the students don't want to talk in class, that might mean that they're not comfortable in the classroom atmosphere I try to create. If they don't do well on exams, it could mean that I'm not explaining something as well as I should. Of course, there are so many factors that contribute to blank stares and less-than-perfect exams. It's just really hard not to take teaching stuff personally sometimes.
So, with all that said, despite my mind running around like crazy all week, my eating habits stayed sane and I managed to walk most days (and do the Wii Fit every day!). And the results were ... superb.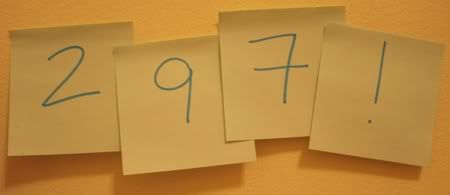 I saw it, and I cried. It's unreal to me.
I am not a person who weighs over 300 pounds.
I used to be. But I am not anymore. I am a person who cares about her body and who wants to help it and nourish it in every way that she can. I am only getting started, and I still have a long way to go. But I am making moves. And I am going to do everything that I possibly can to make sure I never, ever get back to 345.