This is going to be a huge week for me, for a few reasons.
First, after work on Friday, I have to head to Midway Airport to pick up my little sister Katie, who will be visiting me for the weekend.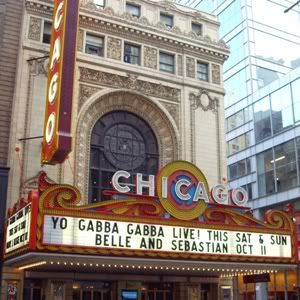 It was surprise trip I planned for her, a Friday night to Tuesday morning long-weekend getaway that includes two practically front row seats for Monday night's Belle and Sebastian concert at the Chicago Theater. I had planned the trip before planning my stairathon challenge, but as luck would have it, Katie will also be here for that, and I'm so excited - and glad that she'll be there cheering me on!
And second, as long as I stay on track, I should finally get under 300 pounds for the first time in two years. This is unbelievable and also totally exciting. I've been working incredibly hard and it feels amazing to know that I still have so much more fight in me!
These two events seem unrelated, but there's a lot more in common than it may appear. The last time I was under 300 pounds was October 2008, and my healthy eating and exercise routines abruptly stopped when Katie came out here for a long weekend to visit colleges. I had been doing well, I was going to the gym every day and I had dropped from 324 to 297, but the weekend with Kate was full of inactivity ... and brunch.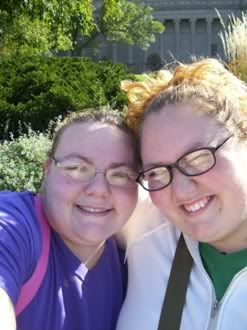 After she left, it felt impossible to regain momentum, and by the end of grad school this past May, I had gained it all back (plus an additional 21 pounds).
It isn't fair to blame it on Katie's visit. It wasn't
her
visiting that was the problem, but her
visiting
, if that makes sense. I was on a very strict diet and denied myself practically everything, but when Katie was in town, I said yes to everything. I was also going to the gym for about an hour and a half every day, but when you have a guest in town, it's really difficult to find time for all the things you want and need to do. Priority was given to visiting college campuses, hours on public transit, and then relaxing and hanging out with my little sister. When she left, I had to catch up on schoolwork and lesson planning and grading. It was overwhelming, and I had to put school before exercise. Then school got even busier - I would always try to get back going to the gym, but I would get to go maybe one or two times before I had to refocus on getting caught up with school.
I'm a little nervous about this week's visit, but I also feel very strong and much more prepared than last time - I know that I am in control and that I can handle this. Dropping out of the three's is a huge motivator - it has taken so much hard work to get here, and I'm doing so well, so I don't want any setbacks.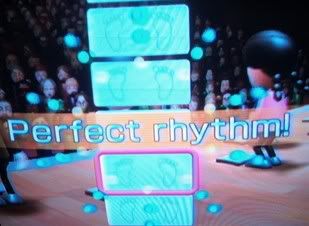 My eating habits are not insanely strict like they were the last time - I enjoy food and I make healthy choices, and I know that "failure" is not determined by the events of one meal (or even one day).
So, my plan of attack for this weekend: (1) Since I have the Wii Fit now, I can wake up early and do some exercise before we even start our day. Without the commute to and from the gym, I'm saving so much time that can be spent having an amazing time with my sister! (2) I've already planned out a basic menu since Kate is totally cool with me cooking most of the meals - but I've also decided we're going to have one dinner out, because it's a mini-vacation and we can't just stay at home. And (3) I decided weeks ago that everyone is going to Molly's Cupcakes after the stairathon, and I am not going to feel guilty about that. There is room in my life for occasional treats - there absolutely has to be - I just need to make sure that I have ONE cupcake and not a dozen.
I'm hoping that by the time I bring Kate back to Midway next Tuesday morning, it feels like a victory. This is a test for spending a few weeks in December with my family - and even though this is like a 5k compared to the marathon that Christmas will be, I know that if I can maintain my resolve and stay focused this weekend, by the time December rolls around, I will be ready for whatever happens!