Most of my goals don't have deadlines, but they *do* have numbers attached - weights, BMI levels, etc. But recently, I have set a non-weight related goal with a deadline.
I'm sure you're all aware of the Exposed blog posts, but just in case, it's a self-esteem and positive body image movement where a person will take pictures of his or herself with fewer clothes on (underwear, usually) and make positive comments about his or her body. I'm so moved by them - all of them. It's such a wonderful, brave thing, and I love everything that it stands for.
Losing weight has turned out to be the easier part of this journey - mentally adapting to changes, though, is really a challenge. I desperately want to love my body. For so long, I've only seen it as the burdensome shell that has held me back from being a happy, normal kid (and then a happy, normal adult). I'm becoming more and more positive these days, but that worries me, too. I love my body, but only because it weighs less than it did three months ago. And I still don't feel completely happy when I look in the mirror - I still immediately look at faults, at problem areas, and work still left to be done. One of the saddest realizations about this is that I hold everyone else to a different standard than I do myself - I would like someone to love me for who I am and not for my body, yet I am incapable of personally believing in this thought, at least when directed towards myself.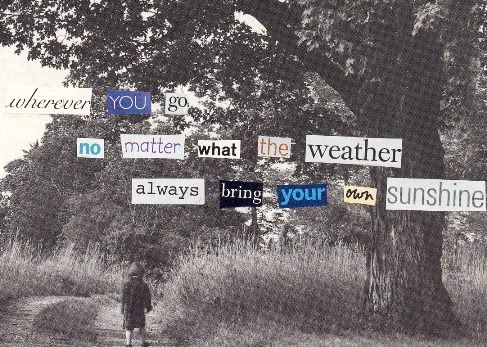 So, I am going to Expose myself. My goal is to do this by the end of this year: December 31, 2010. I want to keep working on my self-image problems and work out some of the emotional weight I have burdening my mind, but I definitely want to do this, and I think another two months should be fine. I'm making a lot of physical progress, and so it makes sense that I should be taking just as much care of my mind. Loving the girl in the mirror means more than just loving her body.
Of all the posts I read, I think
Josie
's Exposed post struck the strongest chord with me, because she included excerpts from her old diaries. When I was a little kid, I would always try to keep diaries, but my sisters would always read them and tease me, so I would keep one for about a week before tearing the pages out and leaving the notebook under my bed. In fairness, I read their diaries too, and did my own share of teasing, but looking back now, as an adult, I really wish we had respected each other's privacy. I wish I had these records of my childhood thoughts, in my little kid handwriting, to look back on now.
I started keeping paper journals back in 2005 to help deal with the pressures of college, so at least I have those to look back on. There's a lot of complaining about school, a few parties, a few fights with friends, and a couple of vacations. But mostly, there's a lot of anger. There's unhappiness, and there's hate. And it's almost entirely self-directed. I know that a diary is not necessarily reflective of the day-to-day - most days I walk around pretty positive and upbeat - but your diary is what you're thinking when you're completely alone. In spite of the smiles and the laughs, these were my deepest thoughts, my fears, my anxieties.
So here are some excerpts - call it my "Exposed Lite." It's not a picture just yet, but I already feel very relieved to air all of this out. Warning, there's a lot of college-aged, immature rambling.
August 8, 2005
[Mom] said that all through high school she only liked one boy, and that shut out all the other options. She said that if I am patient and, most importantly, love myself, then love will come to me. It just seems like that's never, ever going to happen, though, because until I think/feel I am physically perfect, I don't think I will love (or even vaguely like) myself. I am so ugly, even moreso because of all this hideous, nasty fat.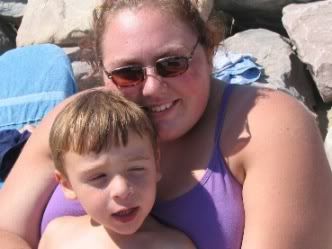 August 30, 2005
[After a boy told me I was "too fat to cuddle," then hooked up with my roommate Amanda]
I hate girl friends - they lie to you. They're all like, oh, you're pretty, you're not that fat, whatever. It doesn't matter ... Sure, I'm the only one who has to be with me forever, but it'd be nice to share the time with someone else. And until more than half of me disappears, that just isn't going to happen ... I feel so empty inside, and I don't know how to fill the huge, gaping hole. You could fly a plane through me right now, I'll bet.
September 3, 2005
[After partying with Amanda and some of her friends at UConn, including Kyle, a boy she had been trying to hook me up with (and who came out of the closet a few months later)]
We just wanted to find people to make out with a little. *sigh* No such luck. At least she got a few looks, talked to a few guys. I was completely ignored all night. Even Kyle wasn't interested ... HOW REPULSIVE AM I? Ugh, I am doomed, condemned to a life of solitude and loneliness.
December 4, 2005
How am I going to meet people? My friends don't have guy friends desperate enough to want to touch me, and I don't go out to parties or clubs or bars. So my options are pretty limited.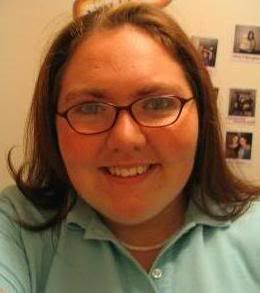 December 20, 2005
[One of my first attempts at online dating - a profoundly awkward grad student at Yale]
I was showing Mom his picture and telling her about him, about Harvard/Yale and all, and she was like, "He's way out of your league." And I retorted with "Well, he likes me." And without a second of hesitation, she said "That's because he hasn't seen you yet." I don't think I have ever felt uglier in my life ... I just feel so pathetic ... I have stooped so low as to answer a personal ad. My words are all that save me - I can't go out and physically meet people cuz I am too fat and ugly. But maybe, just maybe, if he falls in love with my mind, my words, maybe he can try to overlook (or at least cope with) the fact that I'm ugly as sin and fatter than a beached whale. *sigh* WHEN WILL I BE HAPPY? I don't want it to seem as if my happiness depends on my relationship status, but it would make me feel a lot better if I knew there was someone out there who appreciates me.
July 14, 2006
I made Kelly go to Stop & Shop and get me cake - horrible for a diet, yes. But - I don't know why - I thought I needed it ... I'll never lose weight - I have no willpower or self-control.
July 18, 2006
[Reflecting on an old e-mail from the boy who would break my heart shortly thereafter]
"To be honest, your body type isn't one that would make me turn my head if I passed you on the street (and I expect mine wouldn't make you turn yours). But that doesn't matter. I'll be bold and admit - there is physical attraction for me. I like that you're a little on the short side. I like your glasses, and your curly hair. I like that you don't wear much make-up regularly, and that you wear comfortable clothes. Your neck and shoulders look soft, and I want to touch them, put my face in them. I'm fairly certain I could lose myself to your eyes."

Are these lies?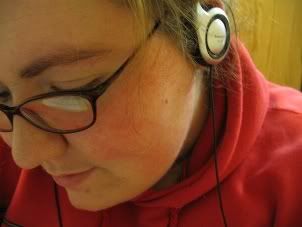 August 14, 2006
[Reflecting on my goals I had set for the summer]
The worst part is my weight loss right now. I'm feeling absolutely terrible about not being as strict with myself as I need to be ... This is when I should be going out, meeting people, dating. And no one wants to date the awkward disgusting fat girl ... I'm a decently pretty girl, it's just that it's buried under 150 superfluous pounds.
April 1, 2007
[On vacation visiting family in Florida]
Eric is making biscuits and gravy. I am so fat. I'm realizing this since Gram's house is full of mirrors. I need to do something about this. I am disgusting myself, even just sitting here.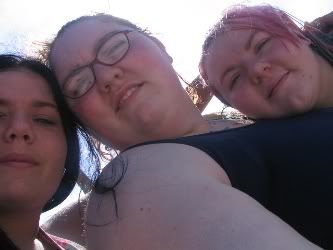 May 21, 2007
I've been trying to diet. I'm off to a rocky start, but I'm trying at least. Hopefully in a couple days I will fall into patterns and then the weight will melt off! Hooray! I can't wait. I seriously hope I lose weight and feel better about myself by fall, or else it will be a very rough semester (again).
May 23, 2007
[After watching "The Biggest Loser" for the first (and only) time]
I am doomed to be a prisoner in this atrocious body forever.
August 17, 2007
[In Chicago, I wonder] if I'll succeed at finally losing weight. If I'll be happy. As long as I am pursuing my goals and my dreams, though, I can't see myself being anything but happy.
There is so, so, so much more, but I'd be copying quotes for hours, and I think you get the point.
Rereading it now, I can't believe I said some of this stuff. Thank God being a teenager doesn't last forever. I'm starting to see an evolution - there's a lot of bitterness that seems to dissolve once I move to Chicago. I think finally being on my own forced me to mature quite a bit. I still have more than my fair share of days when I'm not thrilled with my exterior self, but at least now there's no name calling. I'm not perfect, but I'm not a "fat ugly pig" or any of the other horrible names I have called myself.
The other big thing worth noting is that all of my "diets" failed, but this time, what I am doing is working. I'm not starving myself. I'm not overdoing it with exercise. And, perhaps most importantly, I'm not trying to lose weight so some jerk will finally love me. I still desire love and companionship, but the difference is that it's not my motivator - I'm losing the weight and living a healthier lifestyle for
me
. I'm doing this because I want to get healthy, and because I want to live, in every sense of the word.