My positive sign for the week: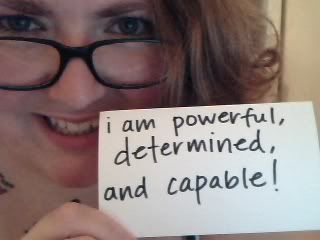 I need to keep this in mind, especially when the going gets tough, which it has a lot lately. I am stronger than I think I am, more than I give myself credit for.
Challenge start weight:
332
Current weight:
297
Looking forward to working my way through a whole new set of numbers!
Progress on my DDGbG goals:
This week's recipe was an amazing lentil and onion soup that I found via a defunct blog [
link to the recipe here
].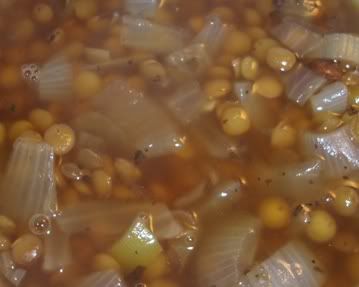 I made a few substitutions, per usual - since I'm not vegan, I subbed out vegetable broth (which I could not find a low sodium version of) for 1 part water, 2 parts low sodium beef broth. I didn't feel like buying pearl onions, which cost eight times what the others cost, so I doubled the sweet onion (and used the written amount for the red onion). I also only had quick lentils on hand, so I cooked it for 30 minutes instead of 2 hours. Delicious! And also good cold, which was great because the temperature was in the 80s this week! Ridiculous.
ONE thing that you are proud of for the week:
Keeping up with my stairathon training, even when I was tired and stressed. Really looking forward to the event later today!!!
ONE thing that you can improve upon for the following week:
Not letting bad days get to me. I was so easily discouraged this past week for some reason. This week WILL be different!