What a week. The dust is starting to settle at work: classes are getting better and students are getting used to being back to school.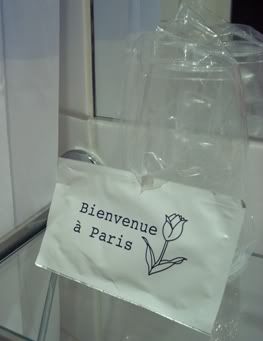 I teach three sections of two different classes, and one of my sections is giving me a real headache. They complain that they don't understand the material, but none of them e-mails me, nor do they come to my office hours. The biggest problem is that I suspect that the majority of them are not doing their homework. They're in for a treat, though - pop quizzes every day until participation improves! Their first exam is Wednesday, and I think that will also be a good wake-up call for them. I can only say so many times that this is college, I can't hold their hands and tell them what to do!
As far as my weekly weigh-in ... I'm down another six pounds this week, making it a total of 23 pounds I have lost so far. I should be thrilled, but to be honest, I'm not. I'm actually kind of scared. I'm mildly concerned that I've been losing weight pretty quickly, but that's almost always the case when I first get started with eating better and keeping active, and I'm sure it will slow down to a safe rate of loss soon. My biggest concern right now is maintaining loss. I'm really great at getting super motivated, doing well, and then giving up when the going gets tough.
I think this week was especially rough since it's "that time of the month"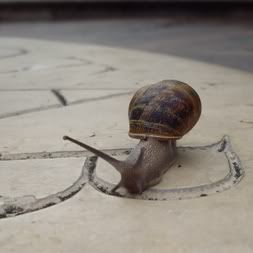 (sorry) and so a few times I ate things I probably shouldn't have. I guess in retrospect they weren't the worst choices - it couldn't have been completely terrible since I still had a big loss - but I still felt really guilty.
[Now, as I sit here, I'm thinking ... and having a pepper jack string cheese wasn't really that bad. One ounce of cheese is a reasonable snack. In the past, I could have eaten an entire block of cheese! It seems I'm still clinging to my old dieting mindset of "forbidden foods." I need to keep in mind that
I am not on a diet. I am changing my lifestyle.
And my lifestyle should include my favorite food! Just in a more reasonable portion.]
I guess I still have a long way to go with reevaluating how I eat...